Despite his intense and aggressive demeanor on the court, West Virginia men's basketball coach Bob Huggins is more than a strong basketball mind.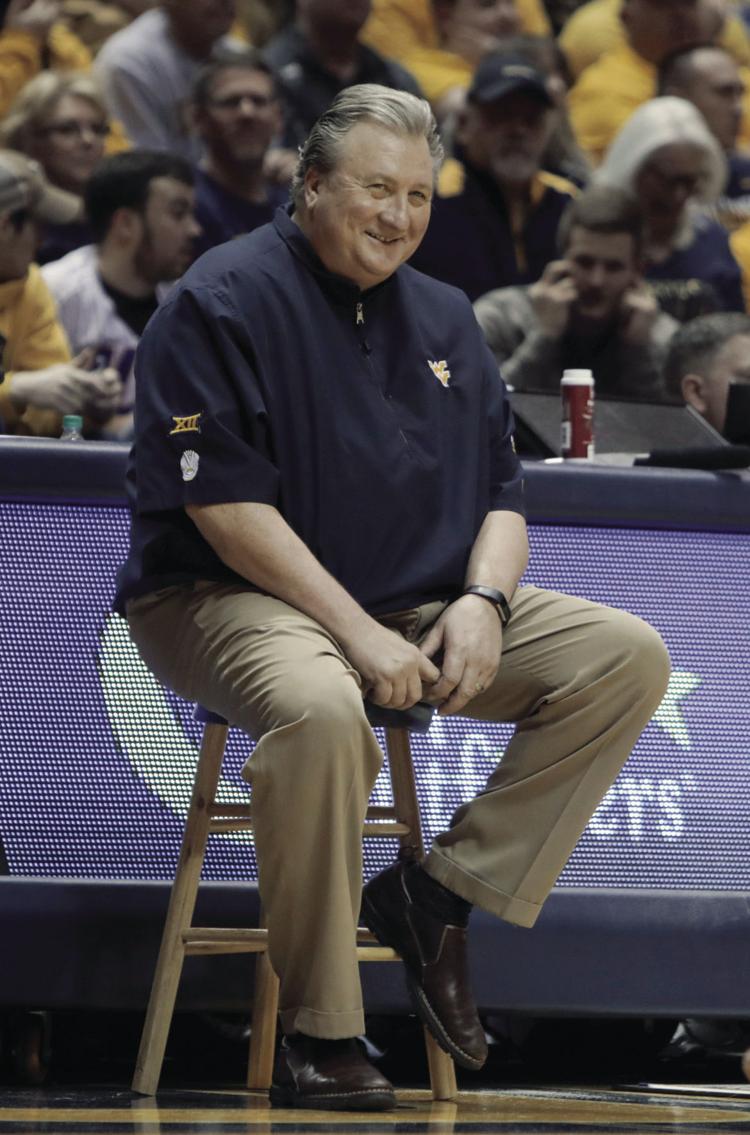 Just ask his players.
Darryl "Truck" Bryant played under Huggins as a guard at West Virginia from 2009 to 2012.
"It's funny because everybody thinks that he's this and he's that—whatever they think," Bryant said in a phone interview. "The one thing I will tell you is, of course, he's hard on you on the court for sure—court, practice, games, everything. Something that people don't know about him is that he's one hell of a guy—one hell of a guy—and will do anything for any one of his players."
The notion that Huggins is a "player's coach" is understandable, considering that he was once a player himself. Huggins played the guard position for the Mountaineers under then-head coach Joedy Gardner from 1975-77.
Huggins kicked off his coaching career in the 1977-78 season as a graduate assistant under Gardner after his playing days were over. Following a stint as an assistant coach at Ohio State, his head coaching career began when he was tapped to lead the then-Walsh College Cavaliers in the 1980-81 season.
After three seasons at Walsh and a season as an assistant at Central Florida, Huggins was hired as head coach at the University of Akron in 1984. Since then, he has made stops at Cincinnati and Kansas State—writing his name into head coaching record books in the process.
When then-Mountaineers coach John Beilein departed Morgantown for the University of Michigan following the 2006-07 season, Huggins jumped at the opportunity to work as the head coach of his alma mater.
In order to pick up the success Beilein left behind, Huggins had to hit the recruiting trail. As a part of the 2008 recruiting class, Huggins' first at WVU, Bryant was one of the first players that Huggins recruited upon his return to West Virginia. Also a member of that recruiting class was Kevin Jones, a forward who also donned the gold and blue from 2009 to 2012.
While at WVU, Bryant and Jones were a part of a team that won 94 games over four seasons. The success of the program during the 2009-10 season—statistically, one of the most successful seasons in program history—led to an appearance in the 2010 Final Four.
"The experience was great, I enjoyed every single minute of it," Jones said about his time playing for the Mountaineers. "The big games, obviously, our Big East championship run, and our NCAA Final Four run was great. All of the times playing in [Madison Square] Garden were great. I just have a whole bunch of experiences from there that I'll never forget."
After graduation, both Bryant and Jones departed for professional careers overseas. While Huggins may have no longer been their head coach, the relationships that he develops and keeps with his players make him more than just a basketball figure in their lives.
Bryant said that he speaks to Huggins multiple times during the season and hangs out at his house when he returns to Morgantown while Jones, who lives in Morgantown when he is not playing professionally, sees Huggins on a weekly basis.
"That relationship now is like a father-son thing — not even a coach-player thing anymore," Bryant said, despite not having suited up for the Mountaineers in seven seasons. "Sometimes we talk about basketball, but most of the time we don't. We just hang out."
Huggins attributes his mantra of caring about the person first and the player second to his upbringing.
"It's how I was raised," Huggins said. "It's sort of like Christmas, you know what I mean? I get a whole lot more fun out of opening presents when I give them than when I open the presents that they gave me. I think it's more fun to give than receive."
Now in his 12th season at the helm of the Mountaineers, more than 100 players have run out of the tunnel and taken to the court at the WVU Coliseum under Huggins. Yet, where players come and go, Huggins and his mentality remain. In turn, his players make strides on and off the court for the better.
"[The West Virginia basketball program] showed me hard work," Bryant said. "Honestly, that's why a lot of guys leave from playing for Coach Huggins, because they can't take it mentally. You have to be mentally strong here to play for Coach. He wants the best out of you and won't let you cheat yourself."
Jones agreed, citing Huggins' resume and experience.
"I can honestly say it was great to be coached by him," Jones said. "It was tough— definitely tough—at times, but it was a privilege because you know he knows what he's talking about, he genuinely cares about his players and he looks out for his players. You can't really ask for more of anything else from a coach."