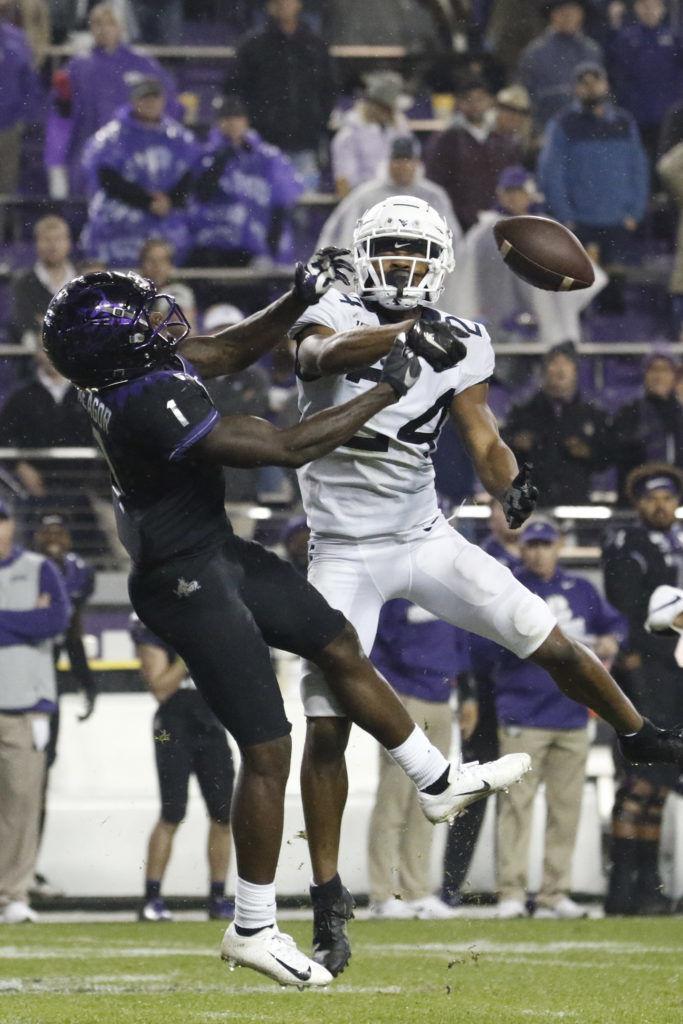 It was a late touchdown connection between Jarret Doege and wide receiver Isaiah Esdale that lifted the West Virginia football team over TCU on Friday, ultimately leading to a 20-17 WVU win.
Facing a 17-13 deficit, Doege was able to find Esdale in the endzone with 2:10 remaining in the fourth quarter. The Horned Frogs were unable to find a way back onto the scoreboard, allowing the Mountaineers to end the season with two wins in their last three games.
The score was the second touchdown of the day for West Virginia as Doege found running back Leddie Brown early in the first quarter for a 3-yard touchdown reception. In addition to the two touchdowns, Doege ended the day going 20-for-35 passing for 158 yards and a career-high three interceptions.
Defensively, the Mountaineers saw big plays from Tykee Smith and Sean Mahone as each came up with an interception of TCU quarterback Max Duggan. Both turnovers gave West Virginia the ball in opposing territory and resulted in points.
Outside of the two interceptions, Duggan went 15-of-36 passing for 144 yards.
TCU running back Sewo Olonilua was able to counter West Virginia's initial touchdown as he ran for a 2-yard score with 5:16 remaining in the first quarter. Minutes into the second half, wide receiver Jalen Reagor returned a WVU punt 70 yards for a touchdown as well. 
Both placekickers were perfect as TCU's Jonathan Song successfully converted his lone field goal attempt from 30 yards out. WVU's Evan Staley went 2-for-2, hitting from distances of 24 and 40 yards.
Offensively, neither team was able to eclipse 300 yards for the game.
At the end of the regular season, both West Virginia and TCU end the year with a 5-7 record.