Numerous West Virginia coaches and student-athletes appeared at Tuesday's protest in Morgantown, aiming to denounce racism, police brutality and other social issues.
Men's basketball player Gabe Osabuohien took to Instagram on Monday night encouraging people to join him and teammates at the demonstration.
At the protest, Osabuohien was seen holding a sign reading, "Racism isn't getting worse...it's just getting recorded!!!" and "STOP KILLING BLACK PEOPLE!"
The sign also featured the hashtags "BlackLivesMatter," "ICantBreathe" and "RIPGeorgeFloyd."
Osabuohien was joined at the protest by teammates Oscar Tshiebwe, Taz Sherman and Jalen Bridges, as well as assistant coach Larry Harrison.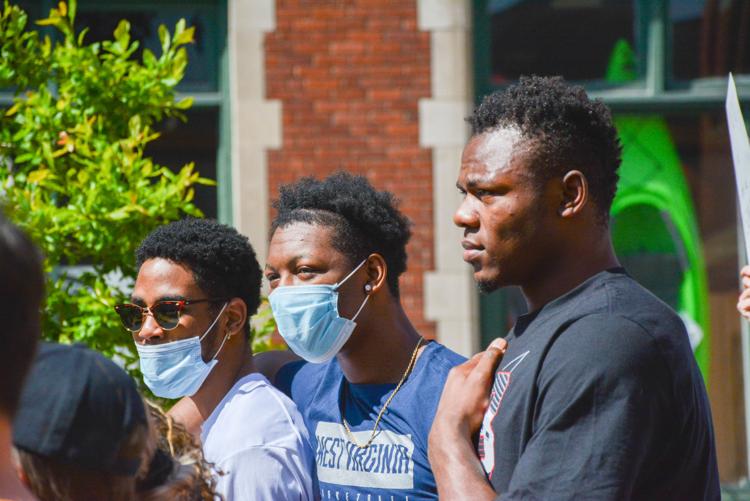 Truck Bryant and John Flowers, two alums of the men's basketball program, were also spotted participating in the demonstration.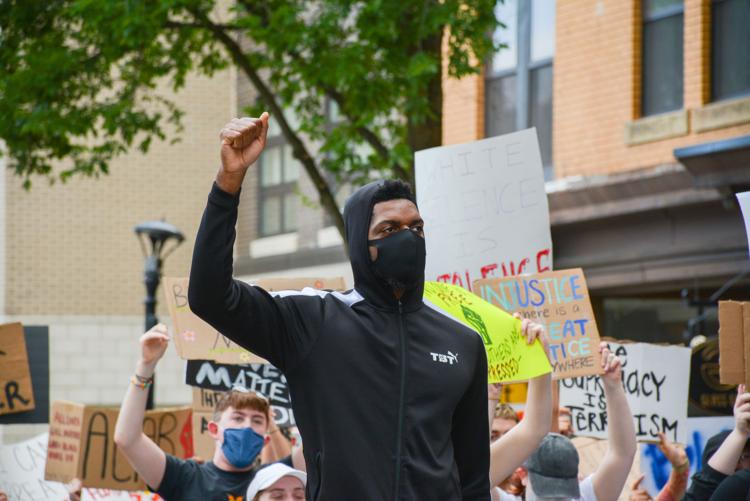 WVU football coach Neal Brown was also there, along with defensive linemen Dante Stills and Jeffery Pooler Jr. 
Strong WVU presence in today's peaceful protest in downtown Morgantown:Oscar Tshiebwe, Gabe Osabuohien, Larry Harrison, Dante Stills, Jeffrey Pooler, John Flowers, Neal Brown among those in attendance: pic.twitter.com/G3DJ2mcv6W

— Joe Brocato (@joebrowvm) June 2, 2020
Protests have taken place nationwide following the death of George Floyd, a man who suffered grave injuries while in the custody of the Minneapolis Police Department on May 25.
While some demonstrations around the country have remained peaceful, others have turned violent, resulting in destruction, looting, bodily injury and more.
President Donald Trump addressed the social unrest in a press conference on Monday night, calling himself "the President of law and order" and "an ally of all peaceful protesters."
"We cannot allow the righteous cries of peaceful protesters to be drown out by an angry mob," Trump said. "The biggest victims of the rioting are peace-loving citizens in our poorest communities and as their President, I will fight to keep them safe."