On Tuesday afternoon, West Virginia head men's basketball coach Bob Huggins met with members of the media for the first time before 2019-20 practice kicks off.
Team's trip to Spain in August
In August, the Mountaineers traveled to Spain in order to face off against three teams around the country. West Virginia won all three games, outscoring their opponents by a margin of 310-186.
"We could've scored anytime we wanted to throwing it inside to Derek (Culver) or Logan (Routt)," Huggins said.
While Huggins does not believe the games helped out his team competition-wise, he says there were positives to take away in other areas.
"It helped our conditioning," Huggins said. "It's good that we got to play together. It's good that our bigs got to guard some little guys running around out on the perimeter."
Huggins also discussed issues with the weather and how that played an impact.
"It was so hot," Huggins said. "I'm sitting there on the chair, and I'm soaking wet. Until the last game, I didn't even bitch at the officials, believe it or not."
Handling the playing time of newcomers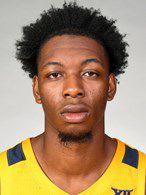 Over the offseason, the Mountaineers added seven new players to their roster.
One of those new players is Gabe Osabuohien, a 6-foot-7-inch forward who transferred in after being dismissed from the basketball program at the University of Arkansas.
"He plays really, really hard. Looking at him on film, he plays really hard," Huggins said. "He's a big who can bounce it. I think that's a great weapon to have."
It is unknown at this time whether Osabuohien will be eligible to play this season, due to NCAA transfer rules.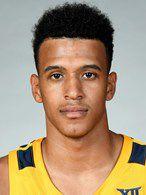 Fairmont native Jalen Bridges, a freshman, is likely to redshirt, according to Huggins.
"He wanted to redshirt, that was the plan that they mapped out, and I was fine with it," Huggins said.
Despite that, Huggins is impressed with his skill set, saying, "He gets better and better everyday as he gets more comfortable."
When talking about freshman guard Miles "Deuce" McBride, Huggins emphasized that he has performed consistently well.
"If we were gonna play today, Deuce would see a lot of playing time," Huggins said. "He's gotten stronger. He's making shots. He defends."
The NCAA transfer process
West Virginia, who has had four players transfer out of the program since the beginning of last season, has three transfer players coming to Morgantown this season.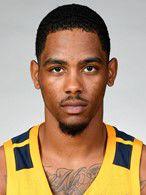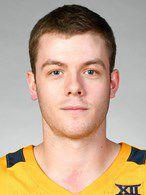 Sean McNeil, from Sinclair Community College in Ohio, and Taz Sherman, from Collin College in Texas, are immediately eligible.
Osabuohien, who was a member of the Arkansas Razorbacks last season, will have to wait on the NCAA's decision regarding a transfer waiver.
Huggins is optimistic about having Osabuohien eligible to suit up for the Mountaineers this season.
"If you have seemingly any reason whatsoever, you get a waiver. It doesn't take a lot," Huggins said. "There's such an emphasis on individual rights that I don't think [the NCAA] wants that challenged anymore."
Huggins believes it is because the NCAA seems to be in a transitional period.
"I think we're at a time where they want to be now as helping people achieve their goals, not holding them back from achieving their goals, which they were accused of, I think, before," Huggins said.
"It honestly is a new time."
NCAA allegations against Big 12 rival Kansas
On Monday, Yahoo! Sports reported that the University of Kansas basketball program received a notice of allegations from the NCAA.
According to Yahoo! Sports, "Kansas has been charged with lack of institutional control, three Level-I violations in men's basketball and there is a head coach responsibility charge against coach Bill Self."
Huggins was unable to properly comment on the matter, saying, "I don't really know enough about it to say anything that's intelligent."
WVU's non-conference schedule
West Virginia will open the regular season at home on Nov. 8. That game, against Akron, will be the first of a non-conference slate of 12 games.
In their non-conference stint, the Mountaineers will take on two teams that were a part of the 68-team pool of the 2019 NCAA Tournament.
Huggins noted that Akron, Youngstown State (Dec. 21) and Ohio State (Dec. 29) will offer strong opposition.
"I hope I didn't overschedule," Huggins said. "The games I think that even some people think are gonna be easy aren't going to be as easy as people think they are."
The effect of ESPN+
When Saturday's West Virginia football game against Kansas appeared on ESPN+, many fans were shut out from viewing. It is likely that will continue to occur into the basketball season.
Due to the agreement between the Big 12 Conference and ESPN, any and all regular season basketball games, as well as exhibition matchups, that aren't televised on ESPN's linear networks will be available on the subscription-based streaming service.
At the moment, four of West Virginia's conference matchups this season will be broadcast on ESPN+.
"I know that the people in the league, I think, are excited and very much behind it," Huggins said.