A concept is currently under consideration by an NCAA working group to change the way the organization handles the transfer of student-athletes.
In a release issued on Tuesday, the organization announced the idea, which would have football and men's basketball begin to follow rules similar to that of other collegiate sports.
According to the plan, players in all sports would be eligible to play right away following their first transfer if they meet the following criteria: receive a transfer release from the previous school, leave their previous school academically eligible, maintain their academic progress at the new school and leave under no disciplinary suspension.
The proposed changes would replace the current rule, where those seeking to transfer would be required to sit out a year unless they were to receive a waiver and gain immediate eligibility. The current rule primarily affects those in football and basketball.
The proposed concept is currently under consideration by the NCAA's Transfer Waiver Working Group.
"The current system is unsustainable," working group chair and Mid-American Conference commissioner Jon Steinbrecher said in the release. "Working group members believe it's time to bring our transfer rules more in line with today's college landscape. This concept provides a uniform approach that is understandable, predictable and objective. Most importantly, it benefits students."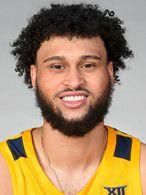 Of the 14 members of the West Virginia men's basketball team, four of them made their way to Morgantown by way of other schools. Jermaine Haley is one of them.
A native of Vancouver, British Columbia, Canada, Haley initially joined the team at New Mexico State following his high school graduation in 2016. However, after his first season with the Aggies, Haley was looking for a new place to call home.
Despite talking to Division I programs, Haley later enrolled at Odessa College — a two-year school located in Texas. While the school was on a lower level than that of other programs, Odessa provided something that other schools could not: the ability for Haley to play right away.
"I didn't expect myself to go to junior college but at the time, and (with) the situation that was going on, it was the best option for me," Haley said.
Haley believes that, while he has benefitted from having to go the junior college route, there were also some drawbacks to the journey.
"I've always had to come into new situations and prove myself, to the coaches and to my teammates," Haley said. "I think it's helped my game but, at the same time, it's made it a lot harder because I haven't had the balance or the luxury of being somewhere for four years."
Despite not starting off at a Division I school, guard Taz Sherman also transferred into the West Virginia men's basketball program.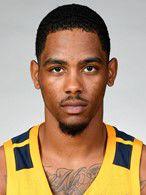 Following two seasons at Collin College in McKinney, Texas, Sherman called Morgantown his new home prior to the current season.
As he came from the junior college ranks, Sherman did not have to sit out a season and was eligible to play right away for the Mountaineers. He currently averages 12.4 minutes per game for the team.
Sherman believes that, if the rule were to change, the number of student-athletes seeking a transfer would greatly increase.
"There's probably some people out there that want to transfer, (but) they just don't want to sit out a year," Sherman said. "I think people will utilize that (if the rules were to change)."
Questions have been raised about such a rule potentially leading to the formation of superteams within college basketball. Sherman doesn't believe it would be a factor.
"In college basketball, we don't really care about superteams, rankings, stars — those mean nothing," Sherman said. "I was a no star. Now I'm at West Virginia. All that doesn't matter when you're on the court with each other. You can have all the five stars in the world, and it's not going to stop anything."