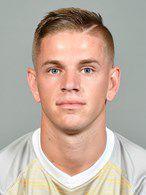 When Marlon LeBlanc officially resigned from his role as head coach of the West Virginia men's soccer team, it closed the book on his 14-year stint at the school.
During his tenure, the team won two conference championships and made numerous visits to the NCAA Tournament. LeBlanc received numerous Coach of the Year accolades and led the Mountaineers into the Mid-American Conference in 2011.
Yet, regardless of the Mountaineers' accomplishments on the pitch, one former player specified that LeBlanc was more than just a soccer coach to him.
Joey Piatczyc, a midfielder who played for the Mountaineers from 2014-18, told the Daily Athenaeum that LeBlanc has played a pivotal role in his life since before he stepped on campus.
"They explain the school and they walk through everything that is great about it, but I never really felt like anybody was truly after me like as if I was at the pro level and somebody wanted to sign me," Piatczyc said about his recruitment. "Marlon made me feel like they really wanted to bring me in and they really valued me as a player, and that drew me towards West Virginia a great deal."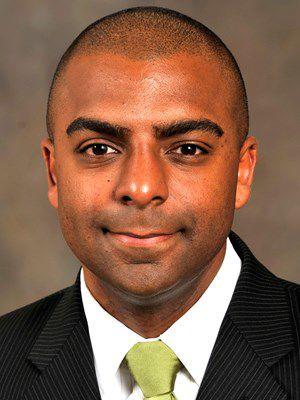 A native of Lee's Summit, Missouri, Piatczyc didn't know much about the men's soccer program in Morgantown. After deciding to further his academic and athletic careers at WVU, there were still many challenges ahead.
Luckily for Piatczyc, LeBlanc was in his corner.
"He was pretty much a father figure for me once I got on campus. I was a young kid going very far away from home — 13 and a half hours away," Piatczyc said. "He took me under his wing, not just on the field, but off the field. We both went through some kind of challenging times with different things in our families and just our personal lives that were pretty relatable as well.
"He was there for me and I tried to be there for him as much as I could."
Some challenges greatly tested Piatczyc, eventually leading him to consider transferring away from West Virginia.
"I think it was after my freshman year. I was really considering transferring out of the program — I wasn't exactly where I wanted to be with things, I had come off a good year for me, but I just didn't know if it was the right place. Probably, 95% of the reason I stayed at that program was because of Marlon LeBlanc."
Piatczyc ultimately stayed in Morgantown, leaving his impact on the program as he ended his stint with the Mountaineers having become one of the top assisters in the team's history.
Despite any individual successes, Piatczyc believes the program is in the strong place that it is now due to the impact LeBlanc made over his tenure.
"All credit to that program I would put in that guy's hands," Piatczyc said of LeBlanc. "He worked harder than anybody I know, worked more hours than anybody I know and really dedicated himself."