West Virginia announced the signing of two men's basketball players on Wednesday afternoon, beginning the day with Sean McNeil and finishing with Tajzmel Sherman.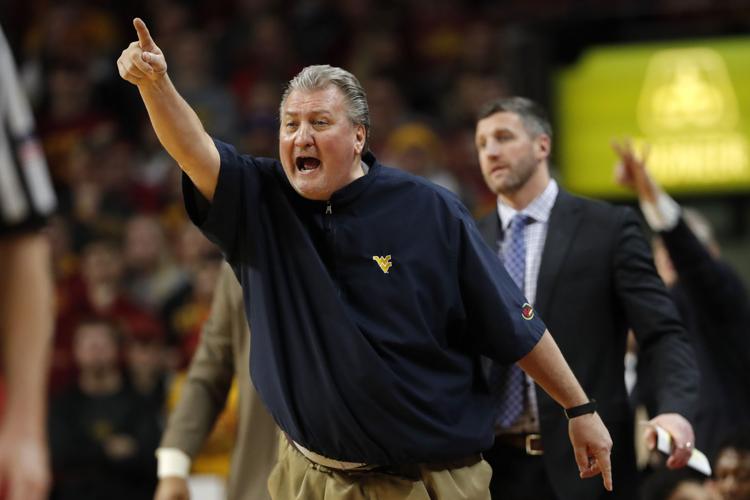 McNeil and Sherman both come from the junior college ranks and are 6-foot-4 guards looking to score and fill out the Mountaineers' wing positions.
"Sean gives us another physical guard who is a tremendous three-point shooter," WVU head coach Bob Huggins said. "He brings a physical mentality to the guard position, while also giving us an outstanding rebounder in the backcourt."
McNeil played his freshman season at Sinclair Community College, and was named to the National Junior College Athletic Association Division II First Team All-America last season.
The Union, Kentucky, native averaged a nation-leading 29.7 points per game and 4.3 three-pointers per game, en route to also earning Ohio Community College Athletic Conference Player and Freshman of the Year.
The high scoring outputs from McNeil included a 55-point game and six scoring performances of 40 points or more, while also shooting 49.5% from the field, 43.1% from three-point range and 87.6% from the free throw line.
Joining McNeil is Sherman, a sophomore from Collin College in McKinney, Texas, who will have two years of eligibility remaining once he enrolls at WVU.
Sherman averaged 25.9 points per game his sophomore season at Collin College; he shot 87.5% from the line in 2018-19.
"Taz [Sherman] adds tremendous athleticism to the guard position," Huggins said. "He is very fast with the ball. His quickness and length will be welcomed as we reintroduce Press Virginia."
The Missouri City, Texas, native was named to the National Junior College Division I Second Team All-America last season — a season that included three 40-point games and a 39.9 three-point percentage from Sherman.
The duo looks to aid the WVU rotation from last season, which ranked last in the Big 12 Conference in both field goal and three-point percentage and finished in the bottom half of the league in free throw percentage. 
They will also help round out the Mountaineer roster, which lost six players from last season, including veterans Beetle Bolden and Lamont West as transfers, with Sagaba Konate still on the team but having declared for the NBA Draft.
McNeil and Sherman join Oscar Tshiebwe and Miles "Deuce" McBride as part of WVU's 2019 recruiting class after Tshiebwe and McBride both signed with the Mountaineers in December.
West Virginia now has two open scholarships to fill for next season, but that number gets pushed to three if Konate does not return to WVU for his senior season.