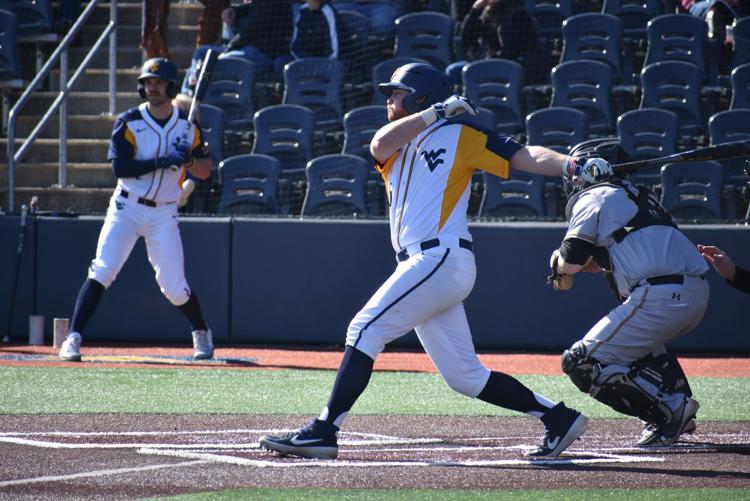 What WVU head coach Randy Mazey wanted more than anything was to get some hitting power before their trip to Oregon State.
He got exactly what he wanted as the bats hammered their way to an 8-3 win over Towson on Tuesday.
"[This game] was important," Mazey said. "We hadn't been swinging the bat all that well lately. To go up to Corvallis not swinging the bat all that great wouldn't have been ideal. So we wanted to get the hitters out here and see some pitches and get some guys swinging the bat pretty well going into that weekend and I think we did that."
The Mountaineers (5-3) fired up the bats early in the first inning, scoring three runs behind a Tristen Hudson fielder's choice that scored one and an Andrew Zitel RBI single that scored the two other.
West Virginia extended their lead on a sacrifice fly from Tevin Tucker in the second inning and Darius Hill hit a home run in the next inning to take a very quick 5-0 lead after three.
Zitel would double in the fifth inning to score Hudson to give West Virginia another run and a 6-0 lead.
Towson (1-6) scored a trio of runs before the seventh inning stretch, but the Mountaineers put the exclamation point on the game then Tucker and Zitel scored on a fielding error by Tigers shortstop Colin Conroy in the eighth inning.
Nick Snyder picked up the win, but only saw three innings. He allowed no hits and struck out six of the nine batters he faced.
WVU now moves on to No. 6 Oregon State, who stands at 8-0. The Beavers are coming off a sweep of the Nebraska Cornhuskers at the Kansas City Royals and Texas Rangers training facility in Arizona.
"We knew we were going to play quality baseball [when we joined the Big 12]," Mazey said. "There's been plenty of teams ranked in the top 10 in the nation since we've been in the league and we've had success against them."
"It's going to be fun," he added. "I told the guys 'you don't get opportunities like this very often in life and this is the one of the best we've ever had so enjoy it and take the game to them.'"