As the season dwindles down, the Mountaineers are looking forward to the postseason and qualifying wrestlers for the NCAA tournament in March. But first, West Virginia has one final regular season dual on Feb. 24 at South Dakota State.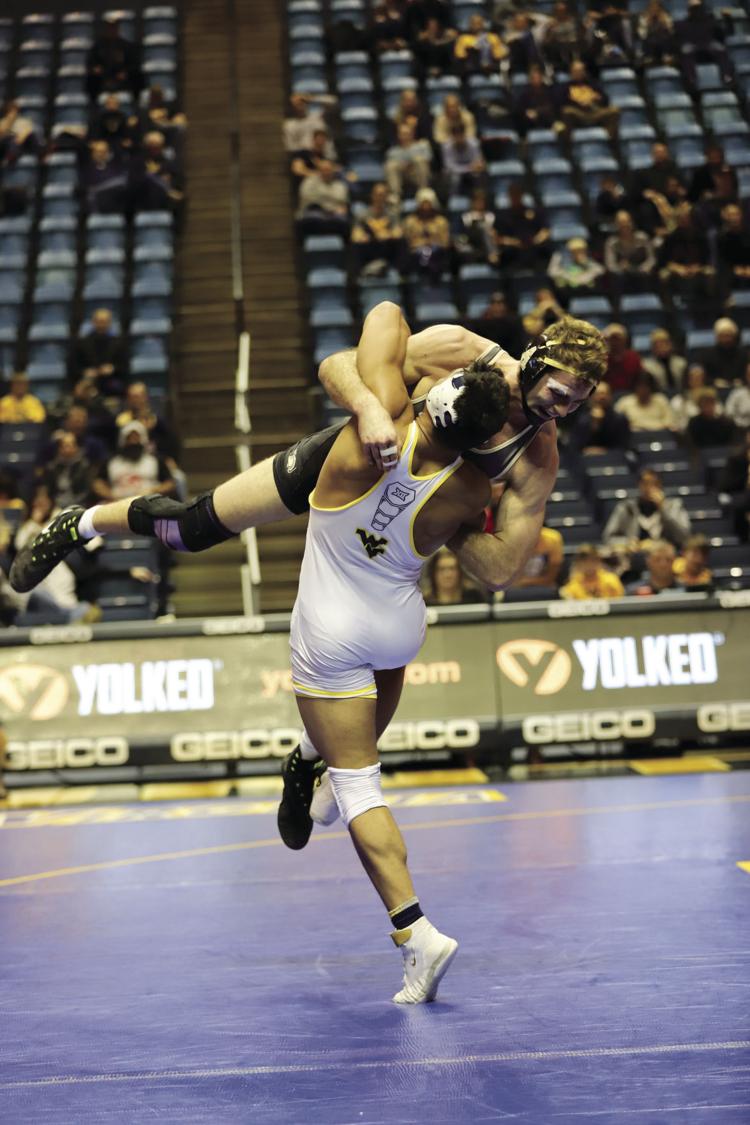 Following the dual with South Dakota State, WVU has two weeks to prepare for the Big 12 Tournament.
The Big 12 Tournament does not just determine the best wrestler from the conference per weight class, but the winner of each class, and a few that finish highly ranked in the tournament, will also qualify for the NCAA Tournament automatically. 
The Mountaineers currently have two wrestlers ranked in the top 20 of their respective weight class by the InterMat poll. However, there are at least one or more Big 12 wrestlers in each weight class ranked higher than the West Virginia wrestler in that class.
The NCAA tournament selects 330 wrestlers, 290 through the automatic bid tournaments and 40 wrestlers selected at-large by the NCAA Division I Wrestling Committee. 
Last season, the Mountaineers qualified three wrestlers, only one of which is currently wrestling for the team. Now a redshirt sophomore, Matthew Schmitt placed fourth at the Big 12 Tournament last season to get his automatic bid. This year, Schmitt is ranked 18th by the InterMat wrestling poll. 
One of the three wrestlers who made the tournament from last year's team was senior Jacob A. Smith, who wrestled in the 197-pound weight class.
This season, Smith has been replaced by redshirt freshman Noah Adams. Adams has been one of the best wrestlers for the Mountaineers and hopes to make the tournament in his first year, just like Schmitt did last year. 
West Virginia has only had three wrestlers win their class in the NCAA Tournament, with the last being Greg Jones in 2005. However, last year Zeke Moisey came close, placing eighth in the tournament. 
Shortly after WVU began its search for a new coach, though, Moisey transferred to Nebraska. Moisey's 125-pound weight class has been filled by redshirt freshman Joey Thomas, who has had a solid year for the Mountaineers.
 Thomas, however, was unable to compete at Wyoming or against Army, and though his future looks bright, he most likely will not make the tournament this year.
West Virginia has four wrestlers that have a clear path to the tournament this year. The wrestlers are redshirt senior Christian Monserrat, redshirt sophomore Schmitt, sophomore Nick Kiussis and redshirt freshman Adams.