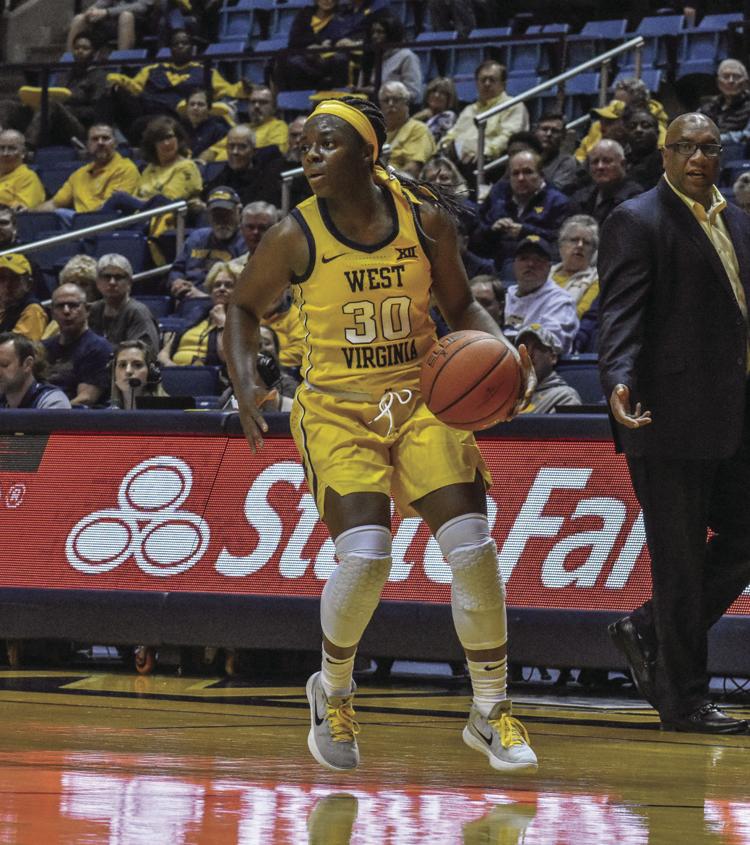 The West Virginia women's basketball team lost 77-61 at No. 22 Iowa State on Saturday night.
WVU (16-6, 7-4 Big 12) was outscored by the Cyclones (18-5, 8-3) in the first three quarters of the game before a late push in the fourth quarter narrowed Iowa State's final winning margin.
The Mountaineers held only two leads in the entire game, with their largest coming only 1:11 into the contest when West Virginia was ahead 4-2.
West Virginia later led 7-6 in the first quarter, but once Iowa State overcame that lead, WVU was never able to get it back.
The Mountaineers' struggles throughout the game started in the first quarter, which ended with the Cyclones in the lead 20-14 and WVU scoring only two points and having zero made field goals in the final four minutes of play.
Senior guard and forward Naomi Davenport had eight of the Mountaineers' 14 points in the quarter and would go on to finish with 14 points.
West Virginia's poor scoring did not end in the first quarter, though, as they went into halftime down 33-26 and shot just 31 percent from the floor in the first half.
With WVU's subpar shooting effort came struggles from the Cyclones too, as they made only 37.9 percent of their shots and were still giving the Mountaineers chances to take control of the game.
Those chances ended for West Virginia in the third quarter after Iowa State outscored the Mountaineers by 17 points, effectively ending the game.  
The Cyclones were led by a pair of 20-point scorers as sophomore center Kristin Scott finished with 29 points and senior guard Bridget Carleton had 23.
West Virginia's leading scorer for the season, junior guard Tynice Martin, had just six points in the game, her season-low.
Freshman guard Madisen Smith stepped up in Martin's place and finished with a career-high 24 points on 9-18 shooting to lead WVU.
West Virginia's road trip now continues to Texas Tech on Wednesday night where the Mountaineers and Red Raiders are slated to begin at 7 p.m.