The 18th-ranked West Virginia men's soccer team opens the first round of the NCAA Tournament with a match against the LIU Brooklyn Blackbirds on Thursday night.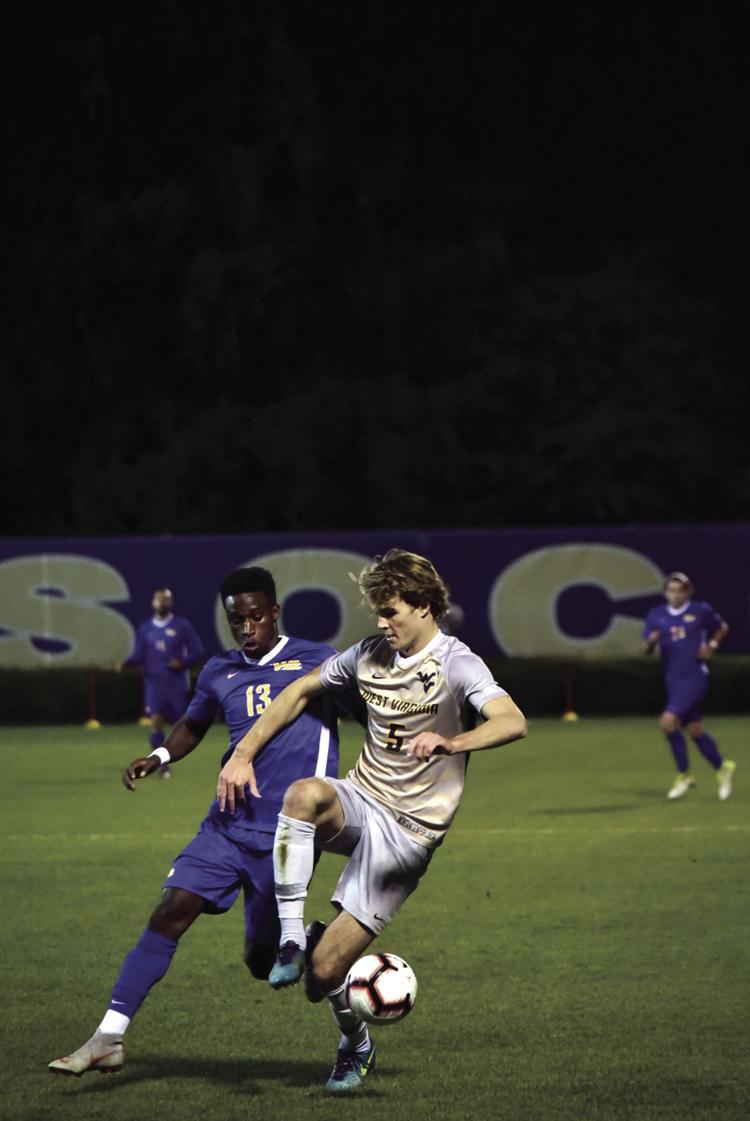 The Blackbirds (13-5-1) were the regular season and tournament champions of the Northeast Conference and the winner in 12 of their last 14 matches.
LIU Brooklyn defeated Fairleigh Dickinson and Bryant to claim the Northeast Conference Tournament championship, and to be an automatic qualifier for the NCAA Tournament.
The first round matchup will be the first-ever meeting between WVU and LIU Brooklyn.
Given the unfamiliarity surrounding the match and the two programs, WVU (13-6) is centered on improving itself this week and worrying less about its actual opponent.
"We've always focused on us first and the opponent second," WVU head coach Marlon LeBlanc said. "And that's not going to change, it's been a pretty good recipe for success so far this year."
Due to this unfamiliarity, the Mountaineers will have to look to the only common opponent between the two programs this season, Saint Francis, for any clues on how to play LIU Brooklyn.
West Virginia won, 3-1, against Saint Francis on Sept. 15 and was led by senior forward Rushawn Larmond's two goals.
LIU Brooklyn, however, lost to Saint Francis, 1-0, on Oct. 21. The match was one of only three shutouts for the Blackbirds this season.
Only two Blackbirds have scored five goals or more on the year and senior midfielder Filip Nordström leads the team with seven. Sophomore midfielder Fredrik Mathisen is second on the team with five.
LIU Brooklyn heavily relies on Hansen as he is the team leader in shots at 54 and shots on goal with 23, while also having played the third most minutes on the team.
Mathisen leads the Blackbirds with five assists.
To counteract Nordstrom, West Virginia will be led by senior midfielder Joey Piatczyc, the Mid-American Conference Player of the Year.
Piatczyc tops WVU in goals with seven, assists with nine and points with 23.
He is also second on the team in shots and shots on goal.
After West Virginia hosts LIU Brooklyn in Morgantown on Thursday, the winner of the match will travel to a meeting with Georgetown on Sunday.
The worry for both teams, though, is the fatigue they may face in their second round matchup against a "fresh" Georgetown team.
"So we have to be cognizant of that in our preparation all week as well," LeBlanc said. "Making sure that we're being focused on what we're doing, but at the same stage we're protecting the guys from their training load."
West Virginia and LIU Brooklyn are set to begin at 7 p.m. on Thursday at Dick Dlesk Soccer Stadium.