The West Virginia men's basketball season just got worse.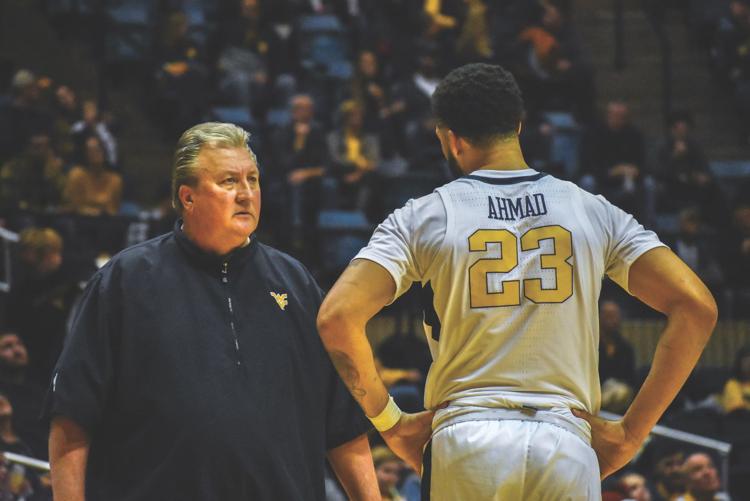 After starters Esa Ahmad and Wesley Harris were dismissed from the team Monday evening, many are questioning if the Mountaineers, holding a 10-14 record, will earn another victory this season.
 Ahmad was West Virginia's third leading scorer this season while averaging 12 points per game and led the Mountaineers in minutes with 28.1 minutes per game.
 Harris only averaged 7.9 points per game and 4.5 rebounds, but he was a consistent contributor to West Virginia's starting lineup.
 The duo joins junior forward Sagaba Konate and junior guard James "Beetle" Bolden, who both went down with injuries earlier this season and continue to stay sidelined. Konate and Bolden led WVU as the two leading scorers with 13.6 and 12.2 points per game, respectively.
 West Virginia now limps into Kansas with only nine healthy scholarship players who combine to average 44.9 points per game (0.8 fewer points than the four standouts who have gone down this season), with a combined 45.7 points per game.
 The remaining Mountaineers only combine for 14.5 percent of West Virginia's potential scoring from the field, based off of average points per player per minute. That's fewer than Konate, Bolden and Ahmad, who contribute 25.7 percent, 26.4 percent and 19.2 percent, respectively, to the WVU offensive attack. Harris finds himself the only trivial loss, with 14.2 percent.
 The road ahead isn't going to be an easy one as West Virginia has now lost 45 percent of its scoring and only averages 30.5 points per game aside from free throws without their four starters.
Those stats are not what any Mountaineer fan wants to see as their team heads out to Allen Fieldhouse to take on Kansas.
 "[Kansas is] playing young guys in a perimeter, but they're McDonald's All-Americans… That's not what we've got. You can get by, within a degree, on talent. But we don't have that, and honestly, we've never had that here," said WVU head coach Bob Huggins following his team's loss to Texas Saturday evening.
 The loss of a bundle of West Virginia's starters also crushes the Mountaineers on the boards where remaining players contribute only 19.3 percent of the team's potential rebounding based off of average rebounds per player per minute. 
That's fewer than Konate, Ahmad and Harris, who each add 31.7 percent, 20.2 percent and 17.3 percent of potential contribution marks on the boards.
 Bolden only contributes 11.5 percent of the Mountaineers' potential power off the glass, but is a key missing piece on defense from beyond the three-point line.
 With the Mountaineers' season coming to an end and seven games remaining, the rest of the season will give Huggins a chance to play his younger guys and players that haven't seen many minutes this season.
 "We try to win some games, we're not going to quit… honestly I don't know what to do, we can bring them in and get shots, but the reality is, if they really cared when you shoot whatever we shot, 3-for-16 from three you've gotta care enough to come in on your own," explained Huggins.
The Mountaineers will hit the road to take on No. 14 Kansas at 4 p.m. Saturday, which will be televised on ESPN.