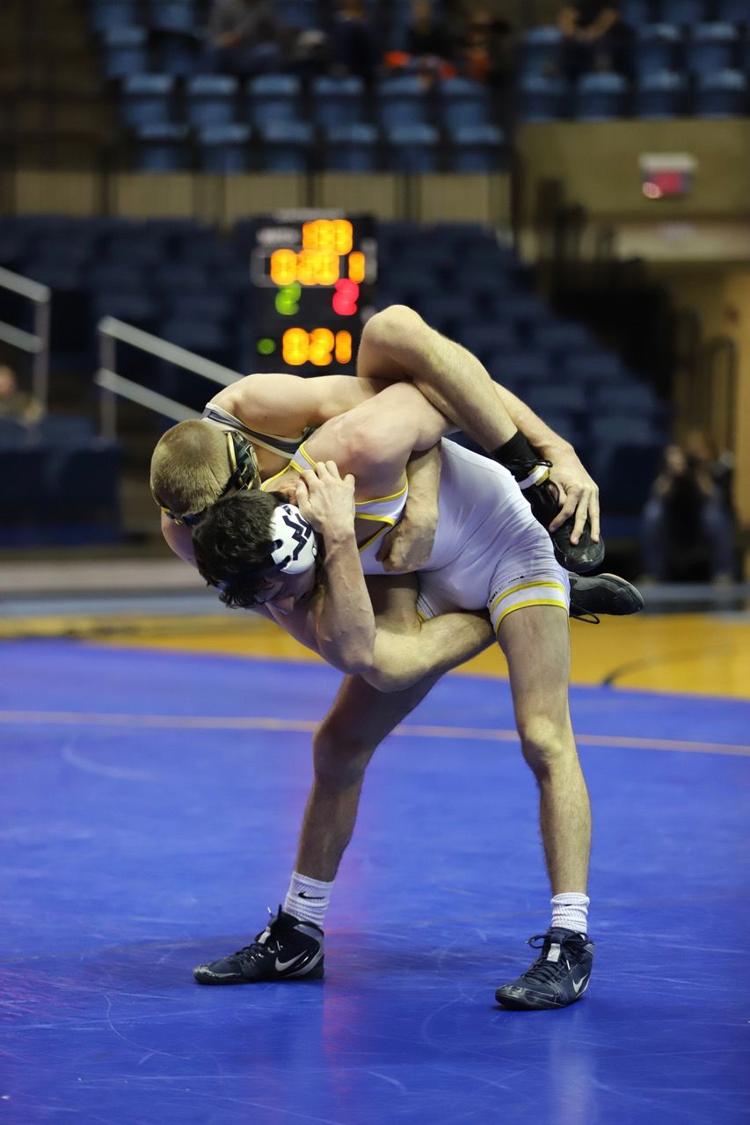 The West Virginia wrestling team lost to Army West Point 28-10 on Friday during Senior Night at the Coliseum, causing them to drop to 4-13 on the season with one regular season match remaining.
One of the few bright spots of the night was senior Christian Monserrat, who pulled out a 13-3 win by major decision in his last match in front of Mountaineer nation.
"I've said it all year, his effort has been very consistent and his effort's high, and he's a really talented athlete," WVU head coach Tim Flynn said of Monserrat.
The Mountaineers started the night off strong, winning their first two bouts and taking a 6-0 lead, including Matthew Schmitt winning his matchup with a last-second takedown to give him a 5-4 win.
Despite the strong start, West Virginia lost momentum in the third bout with Lukas Martin losing to Army (6-2), tying the match.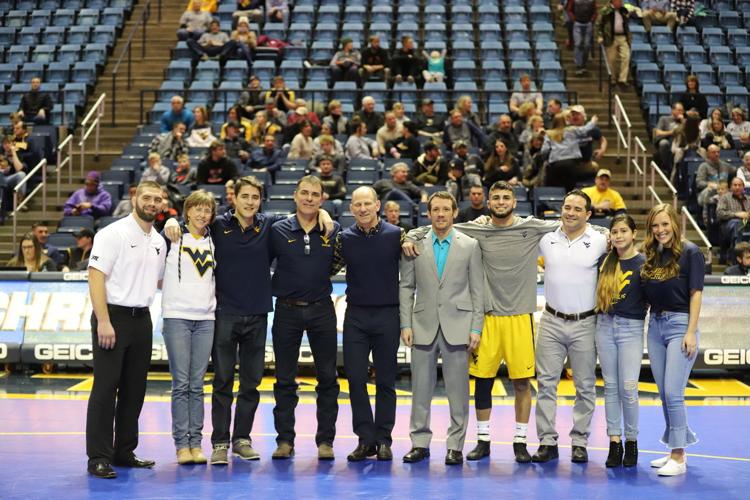 The match was still tied after five bouts, leaving it up to sophomore Nick Kiussis to break the score. However, he lost a close one by a score of 2-1, draining any of the team's remaining momentum with WVU losing the next five bouts.
Redshirt freshman Noah Adams was the last hope for West Virginia, showing promise as he took down Army's highest-ranked wrestler, No. 4 Rocco Caywood, with a last-second takedown. Adams, though, lost by one to Caywood.
"He has to be smart with a couple seconds left when a guy runs into him, but you just gotta learn how to finish matches, and, hopefully, that comes by taking a loss since we did take it," Flynn said.
On top of the Mountaineers' disappointing losses, Flynn was upset with the officiating throughout many of the bouts.
"Bad calls...they were not hard clubs. I disagree with the calls, but I'm the coach, not the ref," Flynn said in response to the two hit calls against Josh Ramirez.
The two calls came back-to-back on Ramirez, ultimately leading to his bout ending in a 12-2 loss by major decision.  
The Mountaineers have a three-week break before they travel to South Dakota State on Feb. 24 for their last regular season match of the year.
"Get healthy, get a little bit better," Flynn said of his team's agenda for the break. "We haven't had a significant time to really train, so I'm really looking forward to training them hard and trying to peak them and see how good we can get to hopefully take out South Dakota."