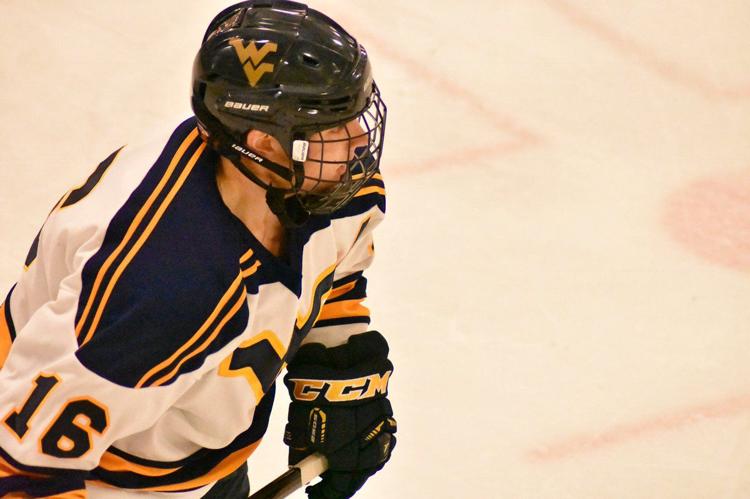 The West Virginia University club hockey team begins the spring semester with a two-game series with No. 17 Kent State this weekend.
This weekend's series against the Golden Flashes (13-7) will be a chance to salvage the season for the Mountaineers. West Virginia started the season by winning seven of their first eight games over the first five weeks, but lost eight of the next 10 games (two of those losses in overtime) to close out the fall semester.
WVU (8-8-2) is being led offensively this year by second-year forward Sebastian Thomas, who averages three points per game. His premier moment of the fall semester was the five goals he scored in the Mountaineers' two wins at St. Bonaventure.
Eli Rivers is the leading goal scorer for West Virginia, scoring 13 goal so far this season. He has scored multiple goals in four games this seasons, including three in a losing effort against John Carroll on Dec. 2.
Ryan Wickiser sits in the crease for WVU as goalie. He holds a 90.5 save percentage in 10 games played this season.
Kent State brings an arsenal of goal scorers to Morgantown. ACHA stars Jonathan Buttita, Sean Moore and Chance Taylor account for over half of the Golden Flashes' potent offense.
Both the Mountaineers' games against Kent State will take place at the Morgantown Ice Arena, located in White Park. Friday's game is scheduled to begin at 9:30 p.m. and Saturday's game will begin at 4 p.m.