After knocking off TCU on Saturday, the WVU women's basketball team is looking for its third straight win.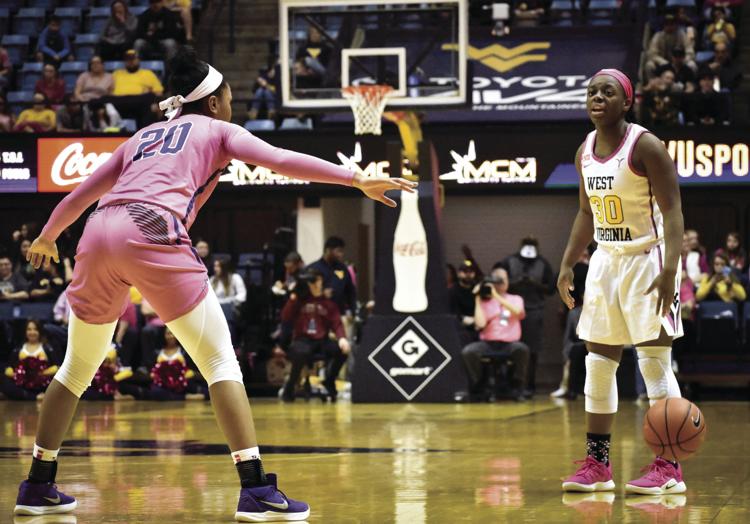 The Mountaineers will travel to Stillwater, Oklahoma, to take on the Oklahoma State Cowgirls (13-11, 4-9 Big 12) on Wednesday and will tip at 7 p.m.
Both teams previously met on Jan. 9 in Morgantown. West Virginia came out on top, 67-58.
Oklahoma State comes in to the matchup having lost their last three games, as well as six of their last seven.
The Cowgirls are led by Vivian Gray, a sophomore forward who is first on the team in points, averaging 19.6 points per game. On the boards, senior forward LaTashia Jones leads the team with an average of 8.2 rebounds per game.
"Good team. Well coached," WVU head coach Mike Carey said about Oklahoma State. "They have some good guards [and] some shooters. They have a returning post [player] from last year — they have a post [player] we recruited that's playing from them. We'll have our hands full.
"It's tough [to play] on the road. This is a great league and it's well coached," Carey later added. "I'm sure they'll put some wrinkles in."
In order to come out on top, the Mountaineers will look for a big game out of freshman guard Madisen Smith. In her last three games, she has averaged just over 20 points while also playing in 119 of a possible 120 game minutes.
Defensively, freshman forward Kari Niblack and senior center Theresa Ekhelar lead the team with an average of 1.2 blocks per game. 
With a win over Oklahoma State, the Mountaineers would secure their 10th win all-time against the Cowgirls.