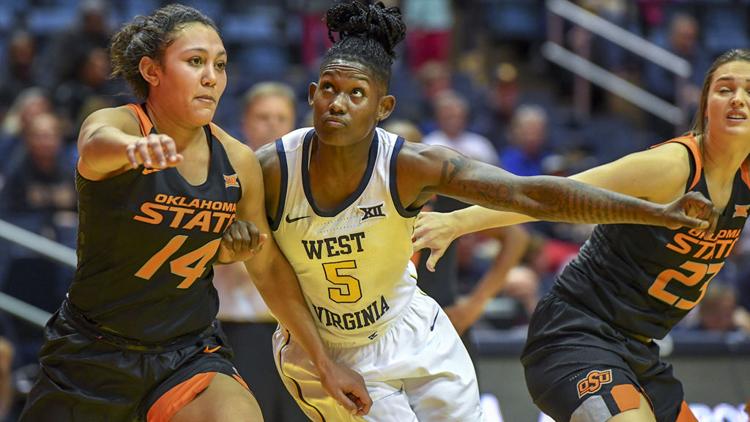 After having its four-game win streak snapped at Iowa State, the West Virginia women's basketball team's road trip continues on Wednesday night in Lubbock, Texas.
The Mountaineers (16-6, 7-4 Big 12) have their rematch against Texas Tech and will attempt to complete the season sweep of the Red Raiders (11-12, 2-10), while also winning their fifth-straight in the series.
WVU and Texas Tech played their first game of the season on Jan. 23, a 68-65 Mountaineer win in Morgantown where West Virginia played with only seven players and had four play more than 35 minutes.
"We were very fortunate to pull that out," WVU head coach Mike Carey said after that victory. "We had no energy."
West Virginia still has to use the shortened bench it had in the first game against Texas Tech, but instead of the Mountaineers spreading the wealth like they did against the Red Raiders, they are now depending on certain players to play the bulk of the minutes, or even the entire game.
Neither freshman guard Madisen Smith nor junior guard Tynice Martin subbed out during WVU's last game at Iowa State, with it being Smith's second-straight game playing the full 40 minutes.  
In her extended minutes, Smith scored a career-high 24 points against Iowa State and will look to continue that momentum into her matchup against Texas Tech's leading scorer, freshman guard Chrislyn Carr.
Carr is averaging 18.5 points per game and is also the team leader in assists at 3.7 per game. The 5-foot-5 freshman comes in second on the team in minutes played and is one of only two players on the roster to start every game of the season.
Junior forward Brittany Brewer is the other player to start every game for the Red Raiders and is second to Carr in scoring at 16.3 points per game.
Brewer is not only the second leading scorer, but she's second on the team in rebounds, too, with a 9.3 per game average.
Texas Tech won its last game, a home matchup against Oklahoma State 90-78 on Feb. 9, which ended a month-long losing streak for the Red Raiders after they lost eight games in a row and had their last win come on Jan. 9 against Kansas.
With West Virginia and Texas Tech both ending streaks in their last game, a winning stretch for the Mountaineers and a drought by the Red Raiders, both teams have something to prove with a victory on Wednesday night.
WVU wants to show that its loss was a fluke and they can get back to winning, while Texas Tech wants to confirm its win wasn't and they can build momentum to end the season strong.
West Virginia and Texas Tech tip off Wednesday night at 7 p.m and will air on Fox Sports Southwest Plus.