In a successful season headlined by injuries and a lack of depth, the West Virginia women's basketball team hopes to reach their fifth NCAA tournament appearance in the past seven years behind a mix of freshmen phenoms and veteran contributors.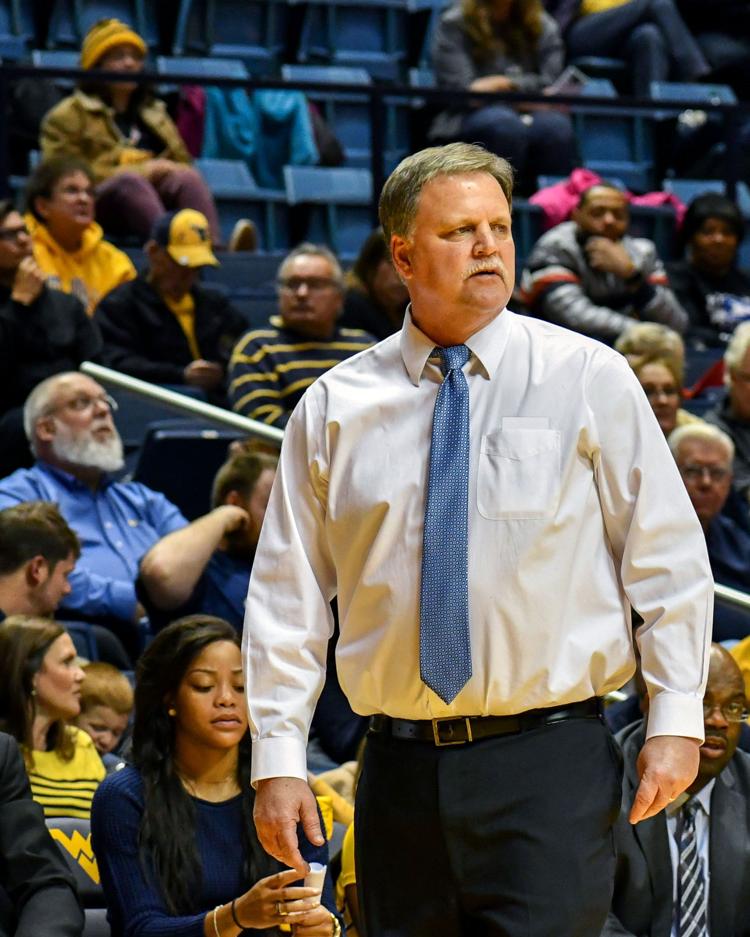 With an ankle injury continuing to sideline senior guard Katrina Pardee, the Mountaineers will rely on a mix of freshmen and veterans to step up and lead West Virginia to March. 
Freshmen Kari Niblack, Madisen Smith and Jala Jordan have all impressed throughout their freshman campaigns. Niblack leads the freshmen in scoring with 9.2 points per game, followed by Smith with 6.8 points per game and Jordan with 1.7 points per game. 
Although the Mountaineers hold a strong freshman class, veteran leaders Tynice Martin, Naomi Davenport and Lucky Rudd continue to lead West Virginia in points scored with 17.2, 13.8 and 9.8 points per game, respectively. With a solid mix of freshmen and veteran players, head coach Mike Carey believes his team is doing exactly what they need to do to be successful.   
"I just think [you] give the credit to the players. Give the credit to the players," Carey said. "It's not like we're really practicing hard right now because we really can't practice hard right now. They're staying focused, and they're coming out and giving everything they have. I'm very proud of them. It takes a lot of heart to do what they're doing right now."
 The ability to not practice as hard is mainly due to the lack of depth Carey's team carries with them and the risk of injury he can't surrender.
 The ability to not practice as hard may also be due to the fact that the eight players Carey has to work with have all averaged double-digit minutes per game. Davenport leads the Mountaineers in minutes with 32.7, while senior Theresa Ekhelar holds the lowest double-digit minutes per game at 19.8 minutes. 
Besides the sidelined Pardee, the lone player on the Mountaineers' squad who has truly gotten a taste of the NCAA Tournament as a Mountaineer is Martin who, in 2016-17, led the team in scoring with 18.6 points per game. 
That season, the Mountaineers exited the tournament with an ugly defeat against No. 4 Maryland in College Park, 83-56. Since then, Carey has had to deal with two of his most key players going down with injuries for a whole season (Martin) and a majority of the season (Pardee). 
"We've seen it for two years. People get hurt, and you just don't have the numbers," Carey said.
Perhaps the injury bug isn't the thing everyone should be focusing on but instead how Carey, as well as his mix of veterans and freshmen, have been able to go 74-33 since 2015.   
Sitting at 14-5 overall and 5-3 in Big 12 action, West Virginia hopes to close out their final ten matchups on a high note. The toughest tests remaining will be on Jan. 28 when the Mountaineers travel to take on the Longhorns in Austin, Texas, and then when Baylor visits WVU Coliseum on Mar. 4 to wrap up regular season play.