In only the fourth season since golf returned to West Virginia University, the Mountaineers are hosting the Big 12 Championship, beginning Friday morning at The Greenbrier.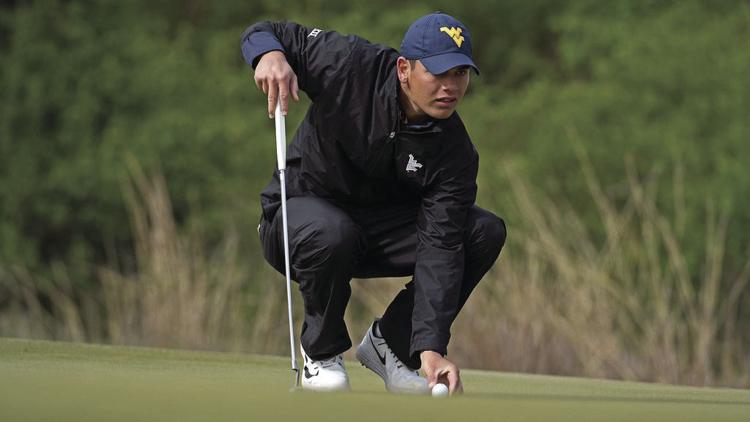 "First of all, to play in this prestigious championship, you've got the best teams and the best players in all of college golf — it's a great opportunity," WVU head coach Sean Covich said. "And then the fact that it's here in the home state, at a place like The Greenbrier, a lot of tradition, a lot of history, PGA Tour venue, the guys are excited."
WVU has only competed in the event three times before, each time finishing last in the conference, but this season there's a possible at-large bid to the NCAA Tournament on the line for the Mountaineers. 
West Virginia has had a top-10 finish in every match this season and is looking for success in the Big 12 Championship to lead it to being one of the 81 teams selected to participate in a regional championship of the NCAA Tournament.
"It would mean everything for this program, starting from scratch just four years ago to sort of climb its way, and fight its way, into a position to get an at-large bid and play in the NCAA Tournament," Covich said.
The Mountaineers' final chance to secure a selection will begin the Big 12 Championship's first two rounds, with WVU set to compete against Kansas State.
The Wildcats most recently finished in fourth place at the Hawkeye Intercollegiate and are led by Jacob Eklund's 71.33 stroke average.
Eklund has captured four top-10 finishes on the year, including three finishes in the top-five, in helping K-State to a 285.33 per round team average this spring.
"Believe it or not, Kansas State might be one of the better teams as far as what they've done this spring," Covich said. "I think they've improved over 60 spots in the rankings since the fall, so they're playing better than anybody, almost anybody, right now."
Leading WVU against Kansas State will be its two seniors — Tristan Nicholls and Max Sear.
Nicholls and Sear were part of the original recruiting class at WVU for Covich, and are "the founding fathers of WVU golf," according to their head coach.
Sear owns a 71.52 stroke average through 27 rounds played this season, the best mark of his career, while Nicholls has only played in 11 rounds and has a 77.09 stroke average so far this season.
"Those two guys — they've seen it all," Covich said of Nicholls and Sear. "They've seen some really bad times, but now they're sort of enjoying this year. We finally have a really close-knit group, it feels like a family now, and we never had that before. I think they're really enjoying this season and our success."
West Virginia tees off starting at 9:30 a.m. on Friday on the Old White TPC at The Greenbrier.