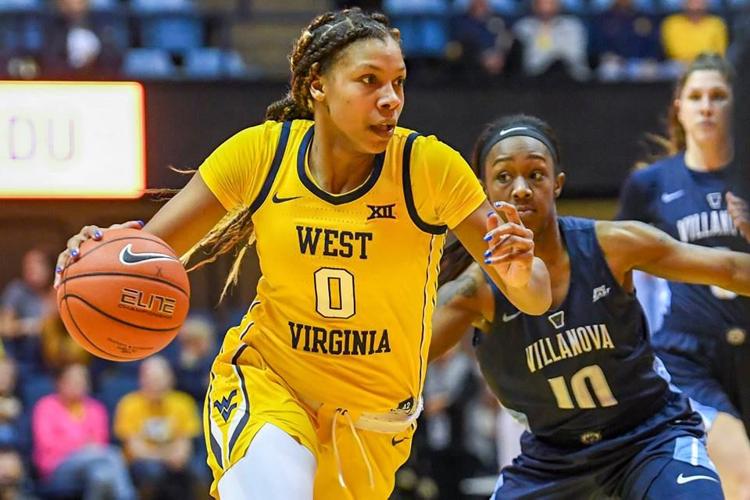 The West Virginia women's basketball game aims to continue their winning ways as they take on the Northwestern Wildcats on Wednesday in their third round matchup of the Women's National Invitational Tournament (WNIT).
"I thought in the beginning they were disappointed not getting in the NCAA [Tournament] but now, I've had several of them come up to me and say 'Coach, we can win this' and so I think they're getting excited," head coach Mike Carey said.
Northwestern has made it to this point following wins over Dayton in the first round and Toledo in the second.
The Wildcats have been led by sophomore guard Lindsey Pulliam, who is averaging just over 21 points per game during the WNIT. Pulliam is also the team's leading scorer, averaging 16.5 points per game this season.
Regarding rebounding, senior forward Pallas Kunaiyi-Akpanah leads the way for Northwestern, averaging 10.8 boards each game.
"They play hard," Carey said about the Wildcats. "They have an inside post [that] reminds me of Kari [Niblack] a little bit — very active, very active. They have a three player that shoots volume shots [and] we she gets going, she can score a lot of points."
West Virginia will look to counter with senior forward Naomi Davenport — the rebounding leader for the Mountaineers with an average of 8.1 per game this season.
Davenport has played a large role for the Mountaineers during their WNIT run, averaging 24 points per game. Junior guard Tynice Martin is also a prolific scorer, averaging 23 points per game for WVU.
The Mountaineers will also rely on a big contribution from freshman forward Niblack, who was recently named WVU Student-Athlete of the Month after two double-double games.
Wednesday's 7 p.m. tipoff will be broadcast live from the WVU Coliseum in Morgantown on WVUsports.com.