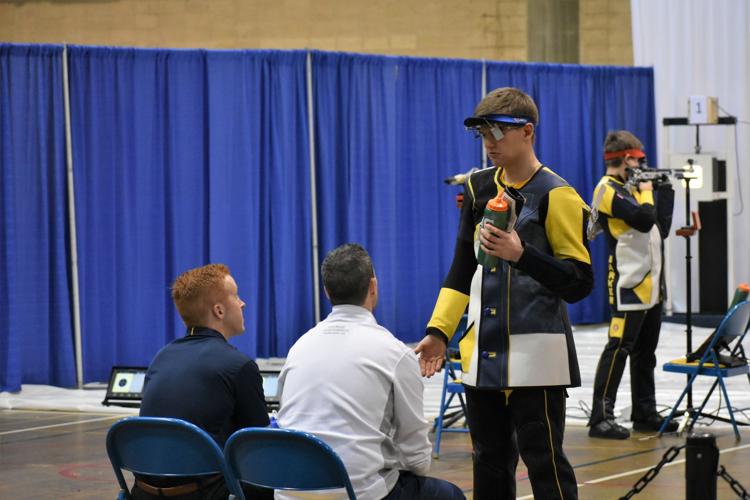 The second-ranked West Virginia Mountaineers rifle team close out their final home game of the season against the Navy Midshipmen with a win, 4706-4660.
Starting in smallbore, the Mountaineers (12-0, 7-0 GARC) won 2332-2307. Morgan Phillips lead the way scoring 587. Ginny Thrasher and David Koenders both shot 584 and came in second and third place respectively. Jared Eddy finished in fifth- place with a score of 579.
Of the remaining Mountaineers Milica Babic came in seventh- place with a 577 score. Sarah Osborn finished with 576 and an eighth- place finish and Will Anti shot 565 for a 14th-place finish.
In the air rifle portion, the Mountaineers once again dominated Navy (8-5, 4-3) atop the ranks. Thrasher shot a match best 597 and earned the top spot. Koenders finished right behind in second-place with a score of 596. Osborn shot 591 for third-place, and Babic shot 590 for a fourth-place finish.
Eddy came in seventh-place with a total of 589, and Anti finished with 584 and a tenth-place finish.
The Mountaineers will be on a bye next week, but on February 9th they have their season finale against defending national champs Kentucky. The event will begin at 8 a.m.