The West Virginia women's basketball team has begun its season 16-5 and 7-3 in Big 12 play behind an average 19.2 point advantage margin per game.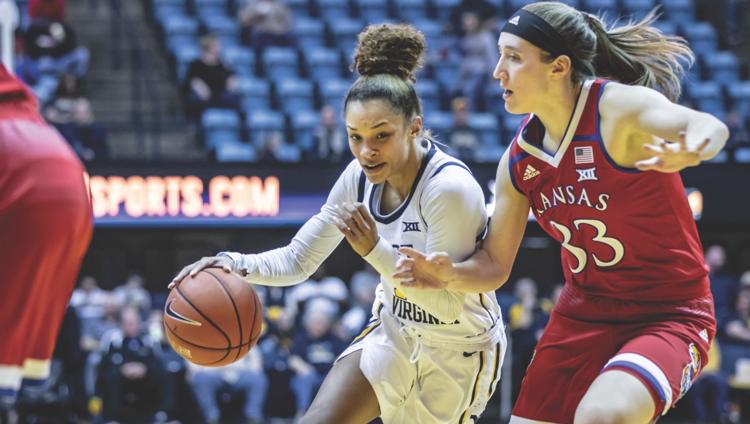 Through 21 games this season, the Mountaineers have relied on a couple of consistent contributors, including senior guard Naomi Davenport and junior guard Tynice Martin. Davenport and Martin have led their team to a total point mark of 1,503, as well as averaging 14 and 17.9 points per game, respectively.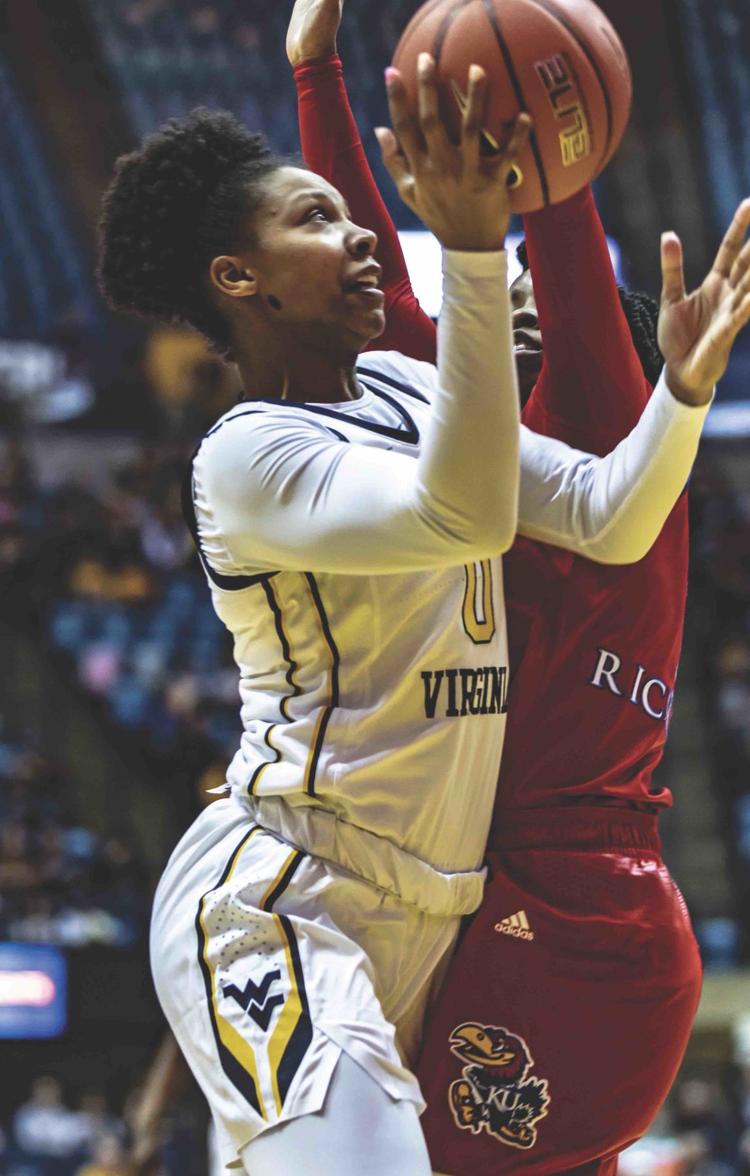 The main attack for the Mountaineers comes in their offense, primarily where they rank second in scoring margin (19.2 points), fifth in scoring offense (71.6 points per game) and second in three-point percentage (36.6 percent) in the Big 12.
Aside from points scored, the Mountaineers lead their opponents in almost every offensive statistical category as it shows with multiple drubbings of teams this year. On Nov. 15, West Virginia knocked off Bryant, 94-48. Then, on Dec. 29, the Mountaineers deflated Niagara, 84-32, for their largest scoring margin of the season thus far.
The other offensive statistical categories the Mountaineers have used to their advantage against their opponents include field goal percentage, where they lead 42.6 percent to 32.9 percent, and free throw percentage, where they lead 72.9 percent to 66.8 percent. West Virginia's 36.6 three-point percentage also leads all opponents with their 25.3 percentage from beyond the arc.
Last season, West Virginia scored an average of 73.3 points per game with an 11.9 advantage scoring margin. The 2017-2018 Mountaineers also led in field goal percentage at 44.6 percent from the field, while still finishing at 25-12 and missing the NCAA tournament.
West Virginia's greatest edge is their three-point offense, which is led mainly by Martin, Davenport and the sidelined Katrina Pardee. Through 20 games played this season, Martin has nailed 47 three pointers for a 40.5 three-point percentage while Pardee had hit 30 three pointers for a 44.1 three-point percentage through 14 games before being sidelined with an ankle injury.
Davenport has registered a total of 25 three pointers while shooting 41 percent from beyond the arc while playing in all 21 matchups.
The future looks bright for the well-balanced Mountaineers as touched upon previously. Freshmen Kari Niblack and Madisen Smith lead the charge for the young freshmen class as they average 9.1 and 6.7 points per game.
The next stretch of matchups for the Mountaineers will test their true skill set and ability to stay in close games until the end. West Virginia's next opponent, Iowa State, ranks second in the Big 12 in scoring offense with 82 points per game. The Cyclones also lead the Big 12 in free throw percentage at 77.6 percent.