In what started as a hobby for Patrick Sunderman has now turned into a career in the United States Army and a shot at the gold medal in the 2021 Olympics in Tokyo on the United States National Rifle Team.
"It's kind of one of those skills that when you get there and you do it, you realize, 'oh man, I'm kind of decent at it,'" Sunderman said on his start as a rifleman. "It took me a while to realize the potential I could have—to see how high I could go. It all stemmed from a hobby as a kid and grew from there."
Before becoming a U.S. Olympian, Sgt. Sunderman of the U.S. Army was born in Farmington, Minnesota, where he developed an interest in marksmanship. After joining a rifle club in Minnesota that his father found, Sunderman realized that not only was he interested in shooting, but he was also talented.
As Sunderman continued his young career as a rifleman, he began to realize that he could earn a scholarship to compete on a university rifle team. The university that Sunderman ultimately ended up at was West Virginia University where he competed from 2012-16.
"Being part of that team with Jon (Hammond) as a coach, that's what shaped and built me how I am today," Sunderman said about competing at WVU. "Being part of that team and the environment that it fostered allowed me to shape my goals and pursue those goals."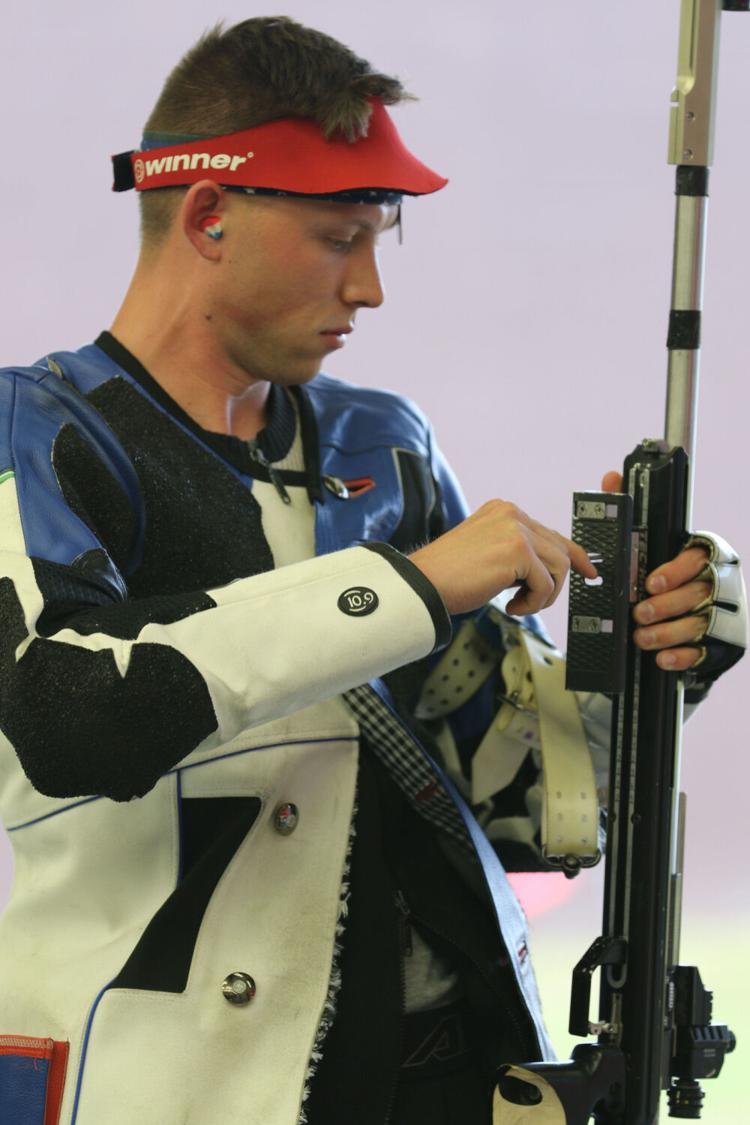 As a Mountaineer, Sunderman continued to raise his competitive level while being a part of four national championship winning teams. Sunderman competed along with fellow Mountaineer, Virginia Thrasher, who competed in the 2016 Rio Olympics where she won the gold medal.
Sunderman knows it is very unique that in the last two Olympics, WVU will be represented in the rifle competition. However, Sunderman does not think he or Thrasher will be the last Mountaineers to represent the WVU rifle team.
"That WVU program was a major part in getting me where I am now, and of course, my dad telling me to do this is a major part," Sunderman said. "I think WVU helped put me on the track to become an Olympian. I don't think I will be the last Olympian to represent West Virginia at the Olympics."  
Even with the announcement of making the team in June, Sunderman said it is still overwhelming to think about making the Olympic team. It is particularly overwhelming since making the Olympic team was not a goal that he'd had during his entire career as a rifleman in college or with the U.S. Army Marksmanship Unit.
"Still thinking about it is just crazy," Sunderman said on making the U.S. Olympic team. "I took all of the opportunities that I could have, and I went through all of the doors and said that this is what I'm going to do—and I'm going to go as far as I can with it."
As a member of the Army Marksmanship Unit, Sunderman has won the gold medal at both the CMP and ASSA Prone National Championships in 2019, the gold medal at the 2018 CMP Conventional 3-position National Championships and the silver medal at the Championships of the Americans ISSF 3-position rifle. 
He also earned the Director's Award at the 2016 National Rifle Association National Championship. That same year Sunderman won the silver medal at the NRA National 3-position Championships. 
In 2017, Sunderman earned the gold medal at the NRA Conventional 3-position National Championships. 
He realized after a few years at West Virginia that he wanted to become an Olympian for the U.S. National team. 
"I don't necessarily think making the Olympics was always on my radar when I got to college," Sunderman said. "Once I got through my first or second year of college, I decided that I wanted to do this for a career and I wanted to be an Olympian. Accepting a position with the marksmanship unit was the best avenue I had to making the Olympic team."