With the NCAA's rifle championships slated to begin on Friday in Lexington, Kentucky, the Daily Athenaeum had the chance to talk with West Virginia head rifle coach Jon Hammond last week about his expectations going into the event, the success his team has had this season and more.
The NCAA Championships will take place at the UK Rifle Range on the campus of the University of Kentucky. The events will begin at 8 a.m. on Friday and Saturday.
Portions of the following interview have been edited for length and clarity.
---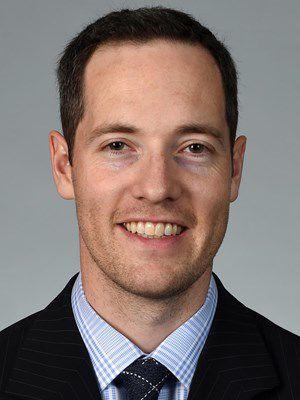 Daily Athenaeum: Your team has been really good for a long time. How do you as a team, and yourself, handle the expectations and prove to be one of the best teams in the country?
Jon Hammond: I think that's always been a challenging thing for us for quite some time. I think the biggest thing for dealing with that is just trying to be really focused on ourselves and what we do, day-by-day, week-by-week, having our own set of goals to just be the best that we can be. It's a sport where we don't influence the other team. It's not basketball or football where you're up against somebody [where] you really control your own destiny a whole lot more. I think we recognize there's those expectations that are there, but we try and keep the team focused just on themselves.
DA: Now you're approaching the end of the season, so how do you feel about where your team is at right now?
J.H.: I feel like we've had a good year. We've made some progress; we got quite an experienced team this year. We're, I think, maybe different from other years. We're third in the rankings rather than being maybe first or second as we've been many years. I think this year there's definitely two other teams that are performing better than we are at the moment. I don't think that's a reflection on us taking a step back, I think it's just those other two teams — TCU and Kentucky — have really jumped forward this year and upped their game a little bit. We've been pretty consistent, so I think we can rely on that.
I think we've had a solid year and tried to make some progress. I think we've had a little more depth this year, which has been good, being able to rotate our starting five a little bit more. So, you know, we're just excited to go to championships and give it our best. The other two teams, one of them is going to be hosting the championship, which is definitely not an easy situation to be in, and the other team is the defending national champions, so we kind of just want to let them take the pressure and expectations, and we know we're capable of competing with those two, but I think we can definitely recognize we're not the favorites this year, which is okay. We'll just go there and do our best.
DA: Is there anything else about this team that may be different than any of the teams you've had in the past?
J.H.: I don't think so. Every team is unique and different but, at the same time, there's always going to be similarities, and it blends together. I think we've done a good job this year of keeping our culture of what we want West Virginia rifle to be and working hard to get better and improve all the time and have a good, cohesive team atmosphere. It's been a fun year. They've all worked hard together and pushed each other, made improvement and stuff. We've had some good young ones or some new team members definitely come in and help add depth to the team, which has been important. So, I don't think there has necessarily been anything specifically unique but, at the same time, I think we've still been able to kind of maintain the culture of what we wanted and maybe what I would say is we do have quite an experienced team.
You know, the five that we are going to be taking to NCAAs, two of them have competed at the championships every year, from freshman year all the way to senior year. Two others have competed there and another one of our team members hasn't competed at championships before, so I think we definitely have as much experience as we've had in quite a few years.
DA: You've mentioned experience a lot here, so how would you describe the impact your upperclassmen have had helping the newcomers and how do you think your teams are looking in the future looking beyond this year?
J.H.: They definitely have an impact, just kind of showing the younger ones what's expected. I think seniors always have an important role, like any team member, when they leave probably will remember the senior class when they were freshman and a lot of that influence would've rubbed off on them and how they viewed the program and having their first experience and stuff.
At the moment, we've got one weekend of season left and one competition to go so we try and stay super focused on that but, at the same time, I think the program is in a good place for the future. Next year will kind of be the opposite. I think out of our 10 team members next year, seven of them will be underclassmen and only three upperclassmen, so we'll kind of flip it a little bit from being a very senior-heavy team to a much younger team next year, so that will be exciting and it will bring its own challenges at the same time but we'll, for now, just deal with next competition and we'll kind of move onto next year after that.
DA: As the seniors are approaching the end of their careers, what do you think their mindset is as they're getting towards the end of their career and are preparing for nationals?
J.H.: I think it is challenging for seniors. I think it's easy for their minds to wonder the next step and the next stage, like what they're going to do after graduation. I mean, I think a lot of emotions come up of finishing their athletic career in college and, you know, those are definitely challenges. We've seen it in the past a lot with the seniors competing in the last match. It can be a pretty challenging match for them to compete in if they let those emotions get the better of them, so that's what we're trying to help them with as much as possible, to really stay doubted and focused on being present and just competing to the best of their abilities. Naturally, any college student's senior year provides a lot of either uncertainty initially of what they're going to do and afterwards probably excitement and maybe sadness along the way. Just a whole host of emotions, but they're coming to it.
DA: What do you do as a coach to prepare them for the challenges they will face in nationals and what do you think one of the biggest challenges will be?
J.H.: I think the biggest challenge is controlling the emotions. Everyone when they're competing on that stage, thoughts are going to come in, whether they're helpful thoughts or mostly kind of unhelpful thoughts. I think our sport is such a mental sport. There are not many sports where you're competing on your own and basically have an hour, hour and a half plus of just being with yourself and your own thoughts. So, the biggest challenge is for them to be able to control their inner dialogue and control their own thoughts. It's super easy for those things to run away from them and for them to either have doubt or fear or worry, and the challenge is to control those emotions and direct them to being a positive, so that they can actually just go and compete as they know how to.
DA: You guys have not won a national championship since 2017. What would it mean to you to bring home a national championship with the group you have right now?
J.H.: I mean, to win a national championship any time is an amazing experience and an amazing accomplishment. It would definitely be great to do that with this group, especially as being a, I don't want to say up and down year. We've been very consistent, but we've faced some tough competition this year.
Ultimately, we'll try and not think about that too much. I think we can just control what we do and go in and shoot to the best of our abilities and if we go and do that, then we have to be satisfied with that. If the other two teams shoot to their capability and have solid days, then so be it. So, we'll go there and do our best and just see what happens from there.