A recent bill introduced in the West Virginia Senate could have a strong monetary impact on the WVU rifle program.
Senate Bill 160, introduced by a bipartisan group of six state senators on Jan. 9, would create a special fund to partially subsidize the team through a voluntary, state-wide "check-off" program.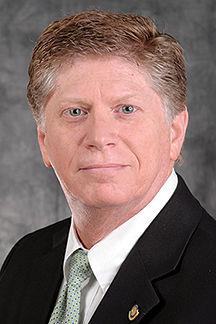 If the bill were to become law, each application for a state hunting or fishing license would give applicants the option to add a $1 donation to the fee of the license. The donations would then be deposited into a special fund created for the purpose, entitled the "West Virginia Voluntary WVU Rifle Team Check-Off Program Fund."
"I think the issue has been around for a while — how to fund, or get additional funding, for the rifle team. This is one of those solutions I thought it seemed like a good idea — I still think it's a good idea," Sen. Bob Beach, a sponsor of the bill whose district includes the entirety of WVU's Morgantown campus, said. "It doesn't direct any funds from any other resource, it's all voluntary. When you have a voluntary situation, it's usually a given that the bill is going to move through, and it'll benefit somebody somewhere along the line."
Annually on Jan. 15, West Virginia's director of the Division of Natural Resources would submit a report to the state Legislature "stating the amount of money that has been provided and how those moneys have been expended."
Michael Fragale, spokesman for the West Virginia University athletic department, issued the following statement:
"Our athletics department is appreciative to be considered in Senate Bill 160. When purchasing or renewing a hunting or fishing license, if a person wants to voluntarily check-off a $1 donation to our rifle program, our rifle student-athletes and administration would be thankful for the support."
For the 2018 fiscal year, the rifle program's total operating revenue was $363,285 — the third lowest among the University's 13 Division I athletic teams.
Beach said that, upon passage, he expects there to be a meager, but noticeable impact from the legislation.
"I think, short-term, you're probably looking at very small dollars generated," Beach said. "I think it's going to be kind of a word of mouth scenario between friends and family — 'Hey, don't forget to donate a little bit when you go in to renew or pickup your license.' I think the longer it'll be out there, you'll see an attraction to a voluntary form like that."
The bill is currently sitting in the Senate's Committee on Natural Resources. In order to become law, it must pass in both the state's House of Delegates and the Senate, before going to the desk of Gov. Jim Justice for his signature.
"It's a good piece of legislation that both sides of the aisle, so to speak, can get behind. It's bipartisan," Beach said. "We look forward to it sailing right through both bodies and seeing the governor's signature before the end of session."
The state's 2020 legislative session will adjourn on March 7.