In pursuit of a NCAA Tournament berth, Mike Carey has had to be creative.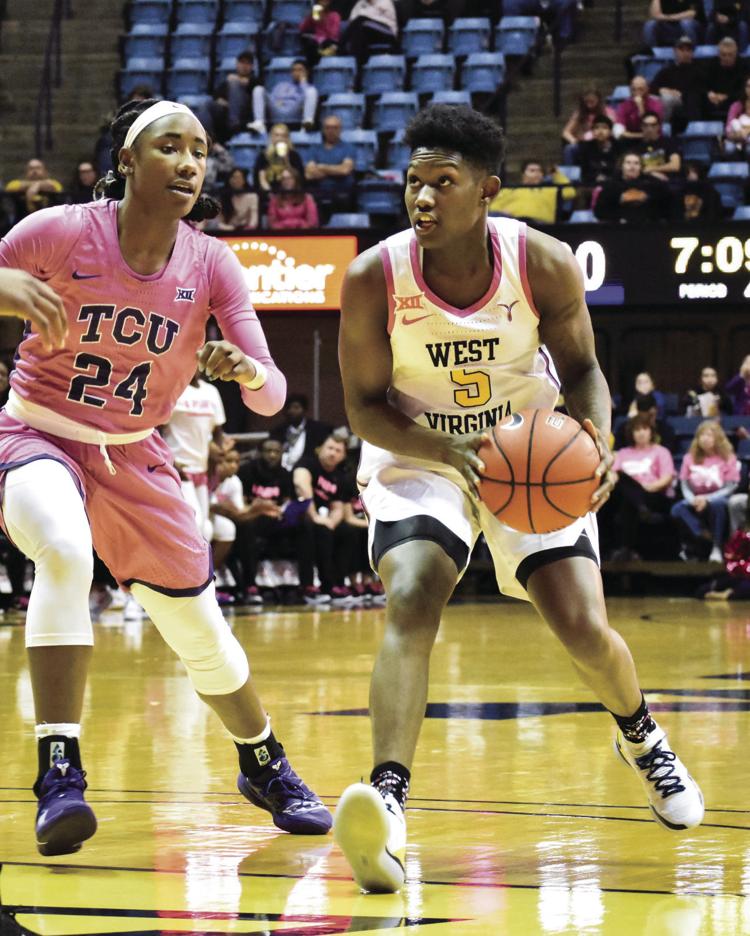 Due to various injuries, the roster of the veteran head coach of the WVU women's basketball program has slowly dwindled. Currently, the team only has eight active and healthy players.
Of those eight, just more than half of them have had any sort of collegiate basketball experience prior to this season. The rest are first-year freshmen.
"I really liked our freshmen coming in, I really did," WVU head coach Mike Carey said. "I didn't think they'd play as many minutes and have the roles they have on this team right now, but that's great for them and great for our future."
While all of the team's three freshmen have seen playing time, perhaps the most important to the team's success has been guard Madisen Smith. The Greeneville, South Carolina-native leads all freshmen in minutes, averaging 30.7 per game.
Most recently, Smith helped lead the Mountaineers to a victory over TCU on Saturday, finishing the afternoon with 17 points and eight assists. In her last three games, she is averaging just more than 20 points per game over an average of just under 40 minutes per game.
Outside of Smith, who has seen most of her playing time in the starting rotation, forward Kari Niblack has proven to be an effective defensive role player off of the bench. 
Averaging 20.6 minutes per in her 24 games played, Niblack has averaged 6.6 rebounds per game — second on the team. She is also tied with senior Theresa Ekhelar in blocks, averaging just more than one per game.
Despite being the only player on the team averaging single digit minutes, forward Jala Jordan has been averaging two points and just more than one rebound per game in her limited playing time.
"They continue to get better," Carey said about the freshmen group. "They continue to understand — they continue to understand what we want offensively and defensively. That just gives them a leg up, in my opinion, for the next three years."