This Sunday, the West Virginia golf team will open its 2019 season against Penn State, but in a golfer-friendly climate. The team is heading to Orlando, Florida, to begin its season after a three-month offseason and will be led by senior Max Sear.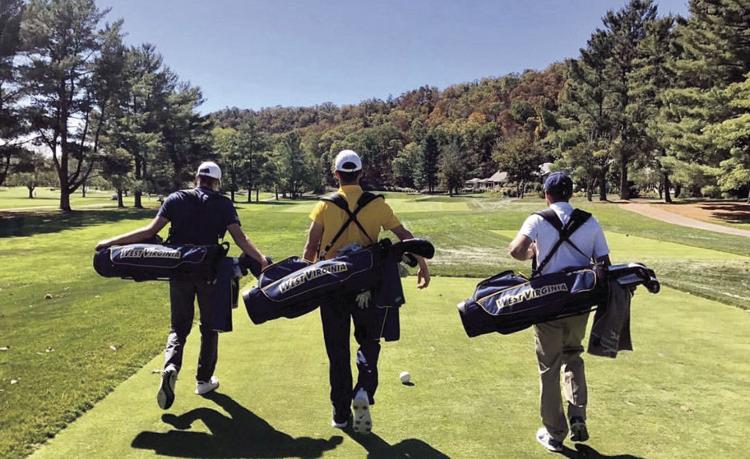 Sear, an experienced golfer from Ontario, Canada, has been the leader of the team for a couple years. During his three years on the team, Sear has won the Player of the Year award each season.
Before coming to Morgantown, Sear was the best golfer in his graduating class and the fourth-best golfer in Canada. He will look to finish his remarkable career this spring as a Mountaineer.
Sear will look to teammates Philipp Matlari and Etienne Papineau to help support the team's efforts.
Papineau, like Sear, is another upperclassman from Canada. Last year, Matlari earned the team's Academic Achievement award.
After being hired in May 2014, Mountaineers' head coach Sean Covich is entering his fourth season with reason to be excited.
Being in the Big 12, the Mountaineers meet the toughest teams in the nation. Last year, Oklahoma State won the NCAA Championship.
Sunday's outing between West Virginia and Penn State is the third consecutive year that the teams will face each other to kick-off their season. The Athletic Directors Trophy, an award given to the winner of every Penn State-WVU match, will be given to the winner of the season opener.
The Mountaineers play only one series in the state, which is their conference tournament. Due to the seasonal temperatures, West Virginia plays most of its tournament invitationals in Florida and other southern states.
Two weeks after their opening tournament in Orlando, the Mountaineers travel to Gainesville, Florida, to be a part of the SunTrust Gator Invitational.
As the warmer weather approaches, the team slowly moves north, with tournaments in South Carolina and North Carolina later in the spring.
Before the Big 12 Tournament, the Mountaineers will finish off their regular season at Penn State University in the Rutherford Intercollegiate.