West Virginia University is home to many successful alumni.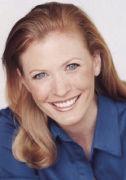 Jerry West, Don Knotts, Billy Mays and Jeff Hostetler, to name a few.
One of WVU's more successful returned to Morgantown this weekend to take in homecoming and the Mountaineers' 38-22 win over Kansas.
Kim Webster, who is most notably known for playing the role of Ginger in 58 episodes of "The West Wing" from 1999-2006, enjoyed Saturday's game from field level for the first time in her return to WVU.
Webster, who has also went on to produce A&E's "Born This Way" and served as an assistant story editor on Facebook's "Ball In The Family," went to WVU in the 1990s and was a member of the Alpha Xi Delta sorority.
Below is our interview with her after WVU's game went final:
Daily Athenaeum: Is this your first time back since…?
Webster: 2005.
DA: 2005!
KW: For a game. I was back five years ago, I think, to host an event with [former WVU quarterback] Major [Harris] at Lakeview, so it was over the summer, so not much was going on. This was my first game back since 2005.
DA: What did you think of it?
KW: Oh my god! Oh my god! Dream come true being down here. Amazing.
DA: What other stuff are you doing while you're here (in Morgantown)?
KW: Well, I toured around Morgantown. I saw the DA still over there where the offices were. My old apartment was like two doors down from that. I just came back to my roots; you know? I'm just really checking out [and] reliving my youth, I guess.
DA: How much has Morgantown changed since you've been here?
KW: A lot and not at all at the same time. There is so much that has changed and so much that has stayed the same. It's like…kind of crazy, but it's amazing. I'm glad it hasn't changed too much.
DA: I don't think a whole lot of people knew you were a West Virginia fan until last year at the NCAA Tournament. How has the reception been since then?
KW: The WVU fans, the loyal ones, have kind of always known. Because I always rep. My screensaver is the schedule. Everybody that knows me knows that I rep. But yeah, I think Sweet 16 has really helped solidify that. But [I'm a] die hard Mountaineer. Die hard.