In Morgantown, 2017 has been an exciting year. Many student-athletes have brought accolades and proud moments for West Virginia University in a variety of different arenas.
With streaks snapped, records broken and championships won, here are the top 10 stories in WVU athletics this year.
10. Men's soccer upsets top RPI-ranked Michigan State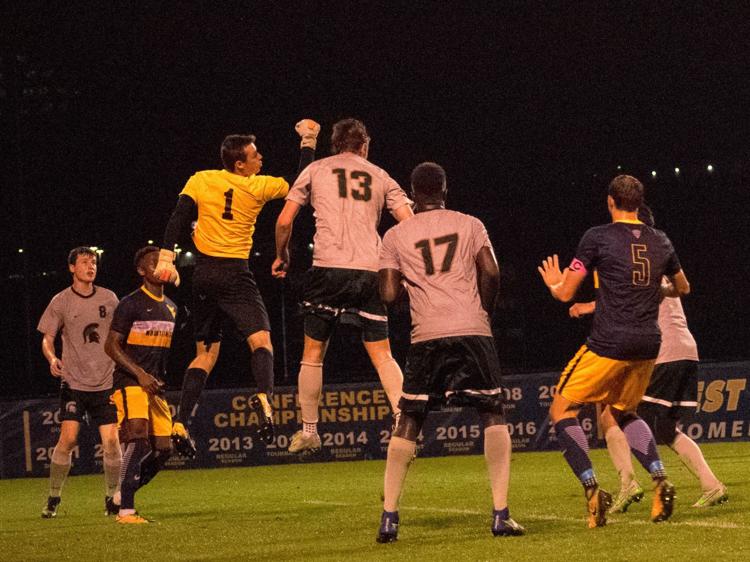 Coming off back-to-back losses against Pitt and Pacific as well as a draw against Northern Illinois, morale was low for the WVU men's soccer team as No. 6 Michigan State came to town.
But the Mountaineers found the marquee win they had been looking for behind a strong defense, holding the Spartans to only two shots-on-goal. Albert Andres-Llop found the back of the net in the 51st minute to propel West Virginia to the 1-0 win.
The Mountaineers would finish the season 9-6-4 with a berth in the Mid-American Conference semifinals.
9. Women's soccer continues to dominate Eastern soccer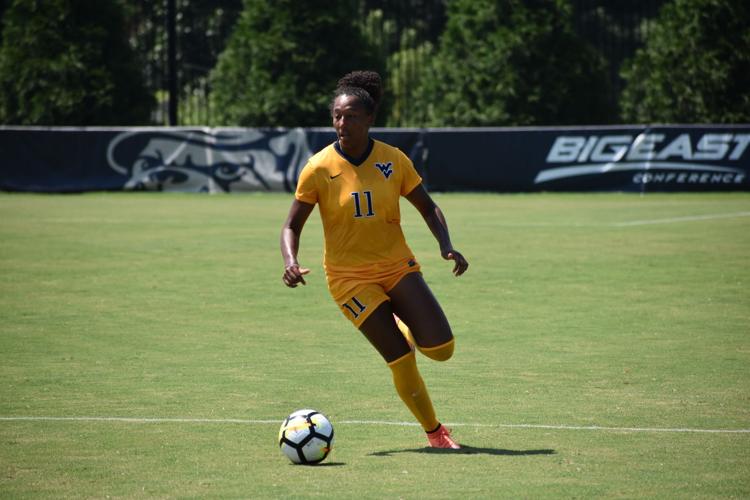 Nikki Izzo-Brown and the WVU women's soccer team continued to dominate within the East Coast college soccer circles.
The Mountaineers picked up wins against Georgetown, Penn State, Princeton and Rutgers as well as fishing second in the improved Big 12 Conference to clinch their 21st-straight NCAA bid.
8. Men's basketball undefeated against ranked teams at home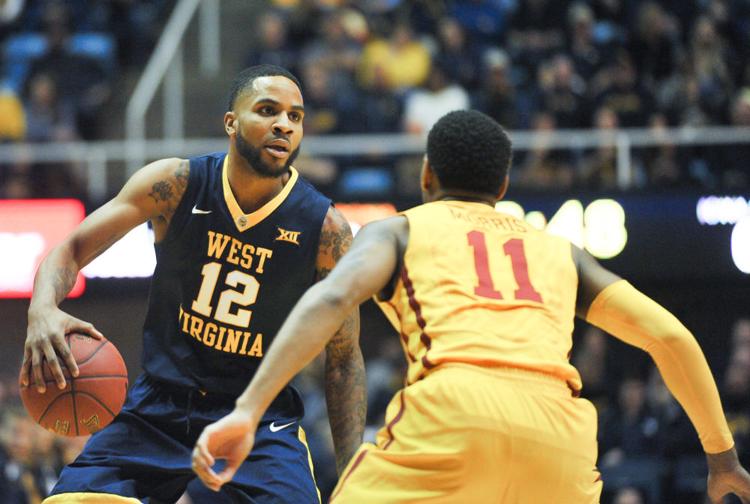 Bob Huggins' and the WVU men's basketball team face four ranked opponents in the Coliseum in 2017.
The won all four of them.
West Virginia kicked off the new year on Jan. 10 with a win over top-ranked Baylor, 89-68. The Mountaineers followed it up with an 85-69 win over No. 2 Kansas two weeks later.
Morgantown-native Nathan Adrian would close out his career with an 87-76 win over No. 24 Iowa State on Mar. 3.
The fourth and final win came on Dec. 5 when No. 15 Virginia came to Morgantown for the first time since 1985. Jevon Carter and Lamont West both scored over 20 points en route to a 68-61 Mountaineer win.
The 2016-17 Mounntaineers finished their season with a loss to Gonzaga in the Sweet 16. This season's team holds a 12-1 record and an AP Top 10 ranking.
7. Baseball wins series against TCU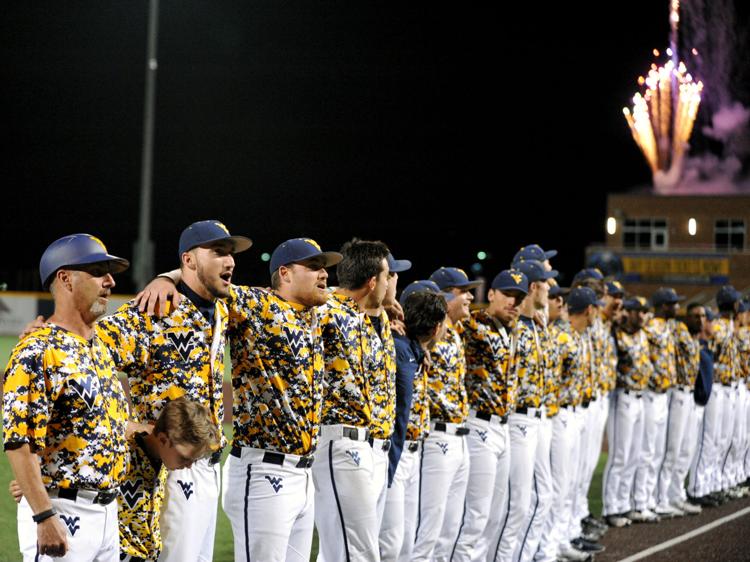 After robbing WVU of a Big 12 Tournament title in 2016, No. 3 TCU came to Morgantown with a target on their back.
The Mountaineers dominated the Horned Frogs throught the first eight innings of game one, but TCU scored three runs in the top of the ninth.
Ivan Galusky hit the walk-off sac fly, bringing Jimmy Galusky home to give WVU the win on national television, 5-4.
The Horned Frogs won game two, 8-6.
In the rubber match, Alek Manoah allowed three runs in the top of the fourth to give TCU a 4-3 lead. Braden Zarbnisky came in for Manoah and pitched five scoreless innings, but the Mountaineers were unable to score. Many fans just thought a win just wasn't in the cards.
In the bottom of the ninth, TCU pitcher Durbin Feltman loaded the bases on walks with only one out. Feltman was replaced with Cal Coughlin, then he walked two more, bringing home TJ Lake and Kyle Gray home, clinching a West Virginia series win with a 5-4 game three victory.
6. Football comes back to beat Texas Tech at home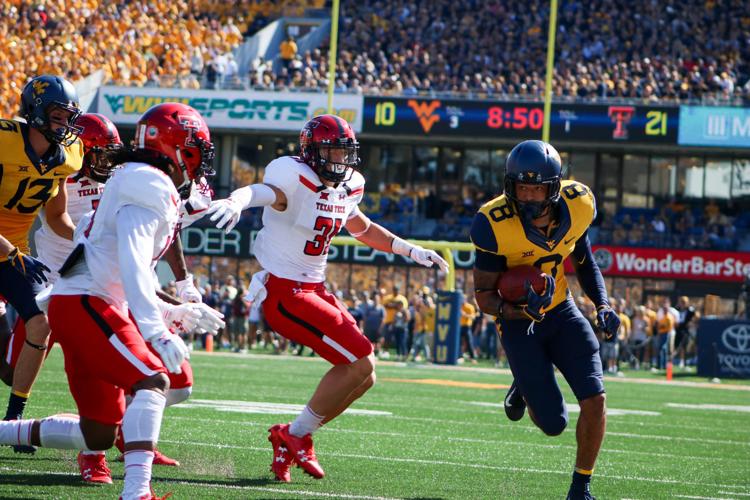 In most cases, football teams that are losing 35-17 midway through the third quarter don't win.
That's the situation that West Virginia found themselves in against Texas Tech during Oct. 14's homecoming matchup.
The Mountaineers were coming off their first conference loss and needed the win to save their shot at a Big 12 title.
Will Grier would toss four touchdown passes (two to Ka'Raun White and two to David Sills), while Al-Rasheed Benton and the Mountianeer defense kept the Red Raiders scoreless through the remainder of the game to pick up a 46-35 win.
Dana Holgorsen's Mountaineers would finish with a 7-6 record and a berth in the Heart of Dallas Bowl.
5. Amy Cashin and Shamoya McNeil represent WVU at NCAA Outdoor Track & Field Championships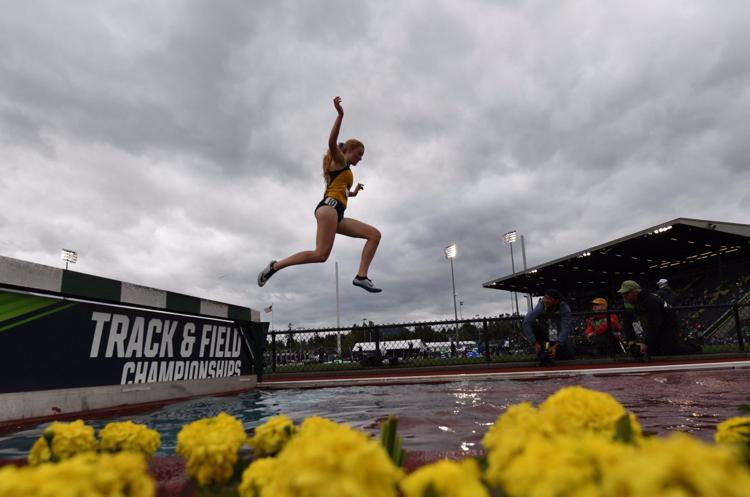 While most other WVU students were on summer recess, Amy Cashin and Shamoya McNeil represented the Mountaineer track team in the NCAA Outdoor Track & Field Championships in Eugene, Oregon.
On Jun. 8, Cashin participated in the 3,000-meter steeplechase and finished 19th in the country with a time of 10:11.86.
Two days later, McNeil would compete in the triple jump and finish 22nd with a mark of 12.7 meters.
Both Cashin and McNeil finished with third-team All-American honors.
4. Volleyball has best season since 1991
After a couple of seasons of rebuilding, coach Reed Sunahara and the West Virginia Mountaineers look poised to compete in the Big 12 as they come off the program's best season in 26 years.
The Mountaineers cruised through their non-conference schedule, losing only to No. 2 Minnesota and No. 6 Penn State before finishing with their best Big 12 record since joining in 2012.
The volleyball world really turned their head to Morgantown after WVU upset No. 14 Kansas in their regular season finale two days after Thanksgiving.
The win gave the Mountaineers a berth in the National Invitational Volleyball Championship, where they would sweep UMES, Temple and Syracuse to get to the semifinals.
With a record of 21-13, it's WVU's best record since 1991.
3. Rifle wins fifth straight national championship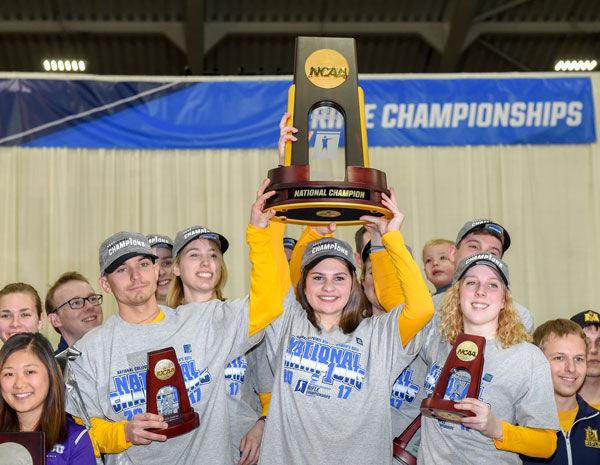 The WVU rifle team won their fifth straight national title in Columbus, Ohio on Mar. 15.
The Mountaineers now have a nation-leading 19 national championships to their credit.
Morgan Phillips won an individual championship in small bore and Milica Babic took a national title home in air rifle.
2. Women's basketball wins Big 12 title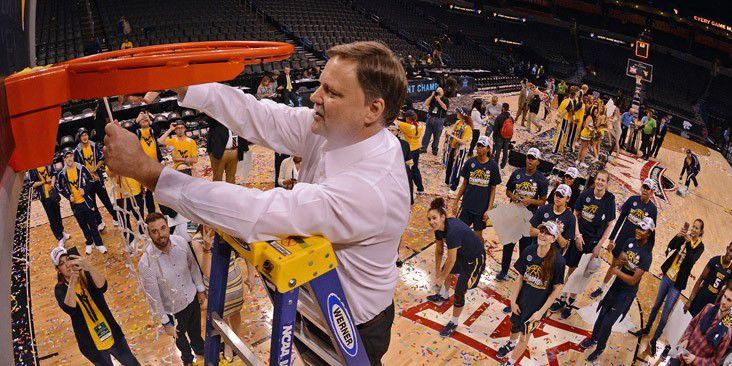 Going into Oklahoma City, NCAA tournament hopes for the WVU women's basketball team looked bleak.
The Mountaineers were 20-10 and just barely on the bubble.
Then they rattled off three straight wins over Oklahoma, Texas and Baylor to win the Big 12 Championship and clinch an NCAA Tournament bid.
Tynice Martin took home MVP honors after scoring 32 points in WVU's upset of the No. 2 Baylor Bears.
The tournament win was West Virginia's first conference tournament championship since winning the Atlantic 10 in 1989.
1. Baseball returns to NCAA Tournament after 21-year absence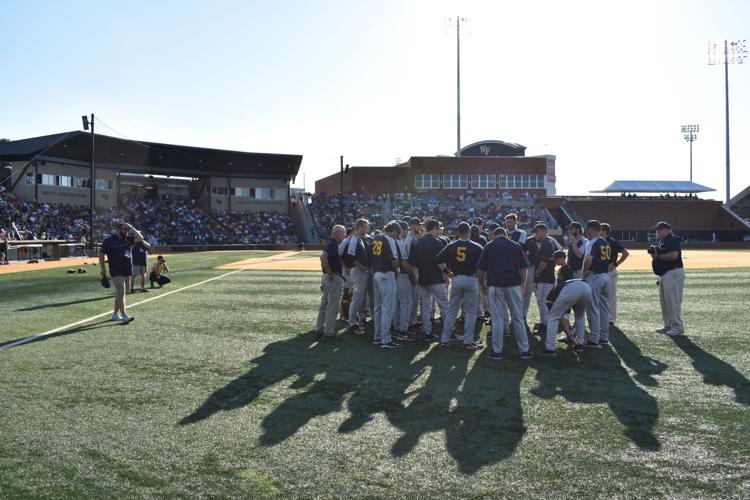 For the first time since 1996, the West Virginia baseball team went to the NCAA Tournament.
It was a long-time work-in-progress after five years with Randy Mazey at the helm, but the goal was finally reached on May 30 when the NCAA Selection Committee picked WVU to play in the Winston-Salem Regional with Wake Forest, Maryland and UMBC.
WVU picked up an opening day win over Maryland, 9-1. The Mountaineers scored in six of the eight innings they came to bat.
On the second day, West Virginia lost to host Wake Forest in a 4-3 walkoff.
The Mountaineers needed to win a doubleheader on day three to stay alive. They got halfway there, eliminating Maryland, 8-5, on Sunday afternoon before losing to Wake Forest again, this time 12-8, that evening to end their magical season.
WVU finished 36-26 in 2017.