This past Thursday, on the eve of the WVU volleyball team's first match of the 2018 campaign which was against Georgia Southern, WVU head volleyball coach Reed Sunahara issued a challenge to his players.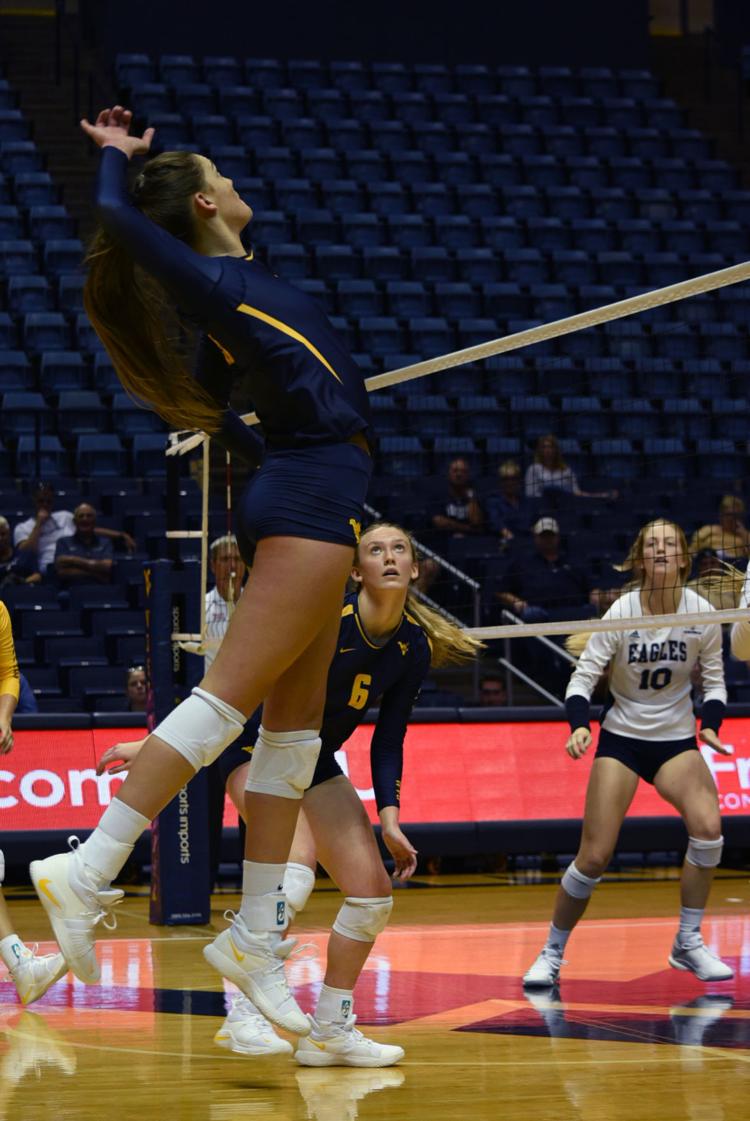 "I want to see who will step up," Sunahara said in an interview. "I want to see who will compete hard and apply what we've been working on. I want to see what the chemistry is like. I want to see all of the above and their attitudes and their effort and all that and if we can put that all together, then I think we're going in the right direction."
Coming into this season, it is easy to see why some are worried about the status of the team. Six players from last season have departed, and the updated roster for this season lists nine freshmen out of 19 total players.
Junior defensive specialist Gabrielle Cuckovich said the time the team has spent together has served a great benefit to everyone, including the new arrivals to the squad.
"Preseason is usually a lot of hours, but we all know how important it is to use that time to get ready for the season," Cuckovich said. "That's the time where we really start to get to know each other on the court, as well as the coaches. Everyone—including mostly the freshmen — they learn a lot of the new skills and our system and how we do things on the team. We create that bond on the court."
Despite the youth of the squad, the team has kicked off the current season with the pedal to the metal. After a tune-up exhibition match against Duquesne, the team won both games of their Friday doubleheader, defeating Georgia Southern 3-1 and UConn 3-0.
Younger players have had a large impact on the team thus far.
Offensively, the highest scoring freshman is outside hitter Kristin Lux who averages 3.14 points per set, even leading the whole team on total points with 34.5. She is also third on the team in kills per set with 2.45, just behind juniors Katelyn Evans and Natania Levak who lead with 2.55.
On the defensive side, freshman defensive specialist Keatan Broughton is tops on the team with 3.45 digs per set. Freshman middle blocker Kristina Jordan is second on the team in blocks with 15, three behind sophomore middle blocker Katie DeMeo.
Although the Mountaineers were downed 3-1 by Wright State on Saturday, an early season loss will not dampen the team's spirit.
"Obviously our goal is to make the NCAA tournament," Sunahara said. "We want to compete hard. That's what I want out of our team — to compete every single night and every single day and see what happens."