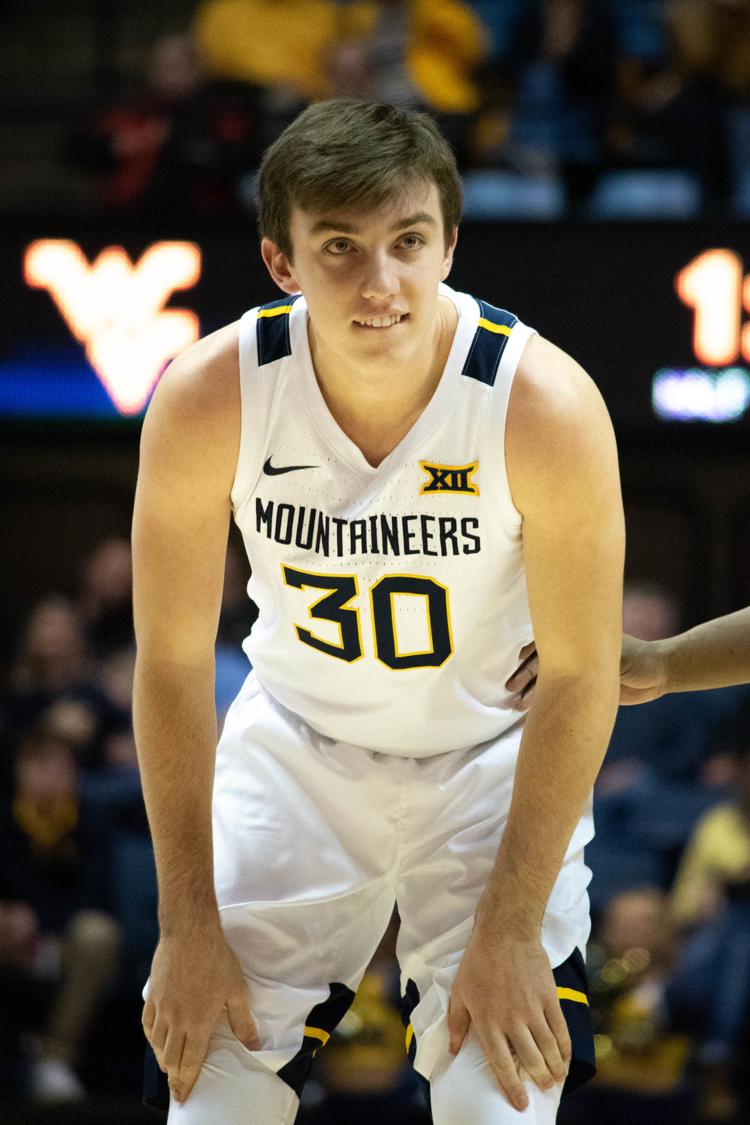 In most cases, a walk-on student-athlete is the very last one on the bench. So far this season, Spencer Macke has been no exception.
Macke, a freshman guard on the WVU men's basketball team, sat through the team's first three regular season games without having his name called. His span of cheering from the sidelines came to an end on Friday night.
With the Mountaineers holding a 69-44 lead over the Boston University Terriers, WVU head coach Bob Huggins gave Macke the nod late in the game to make his collegiate debut.
As Macke emerged from the bench and checked in at the scorer's table, a roar of excitement overtook not only the WVU Coliseum, but the West Virginia bench as well.
"We've been waiting to get Spencer in the game so I'm glad we could get a big enough lead to get him some minutes," senior guard Jermaine Haley said.
Entering the game with 1:38 remaining, Macke was able to get a three-point attempt off, which, unfortunately for the Mountaineers, was not on target. The shot from beyond the arc was Macke's only attempt of the game.
While game minutes have been few and far between for Macke, his teammates say that he's working just as hard outside of games — if not harder — than those on a scholarship.
"That was really exciting because Spencer — he's not a guy that really sees the floor that much and he works his tail off day in and day out in practice, in (the) weight room, in everything," sophomore forward Derek Culver said. "All the little things he takes care of, he just doesn't get all the rewards like everybody else does. 
"For him to really go out there and, kind of, reap his benefits in a way, it makes you feel good for him."
Before coming to Morgantown, Macke, a Kentucky native, led the state in scoring during his senior season at Silver Grove High School, averaging 34.9 points per game. He also led the state in rebounding with 15.8 per game. 
After shattering numerous school records, Macke committed to join the Mountaineers in September.
As he is the only rostered player not reaping the benefits of an athletic scholarship, Macke is facing somewhat of a disadvantage in playing time and other areas. Yet, his teammates don't see him any differently.
"Everybody on the team is equal. Everybody shows up everyday, we all work, we all do the exact same thing, we work just as hard as the next guy," Haley said. "We don't consider him (Macke) a walk-on; he's one of us."