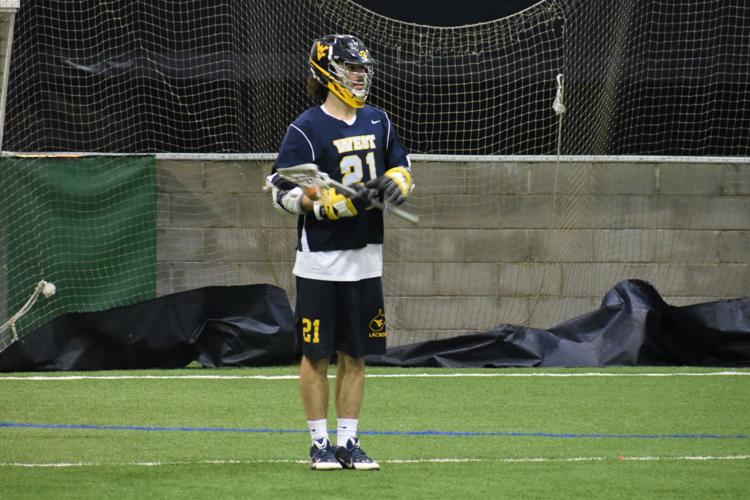 The West Virginia University lacrosse team returns to Morgantown after a seven-game road trip to host a pair of games at the WVU Rec Center.
The Mountaineers (2-5, 0-4 SELC) host Central Michigan on Friday and Appalachian State on Sunday after finishing their conference season with losses to Virginia Tech, Tennessee and George Washington.
The losses to the Hokies and Volunteers were tough ones to swallow for West Virginia, as those matches were originally scheduled for March 23-26 at The Greenbrier but were cancelled due to inclement weather in the area. The games were rescheduled for March 31 and April 1 in Knoxville, but the roster was depleted due to the holiday break and only 60 percent of the team was present.
The weekend wasn't totally without merit, Ben Schmidt clinched a hat trick in the 20-4 loss to Virginia Tech and Jake Klein picked up a hat trick of his own in the 18-7 loss to Tennessee.
Fresh off a 14-10 loss to George Washington in Martinsburg on Thursday, the Mountaineers host Central Michigan (1-7). Like WVU, the Chippewas have struggled to find the win column this season, only beating Purdue by one in an early season game in Detroit.
Attack duo Carson Pakula and Collin Mitchell are the guys to look out for on Friday as they are responsible for 29 goals and 14 assists for CMU.
Appalachian State (3-4) is hanging tough in the Division II subset of the SELC, fresh off a sweep of Coastal Carolina and the College of Charleston over the holiday weekend.
Midfielder Jack Rich leads ASU with 30 points, 26 of which are goals.
WVU begins the weekend on Friday at 7:30 p.m. against Central Michigan and will cap off the weekend with Appalachian State on Sunday at noon. Both games are at the Rec Center Fields and are available to watch free of charge for all spectators.