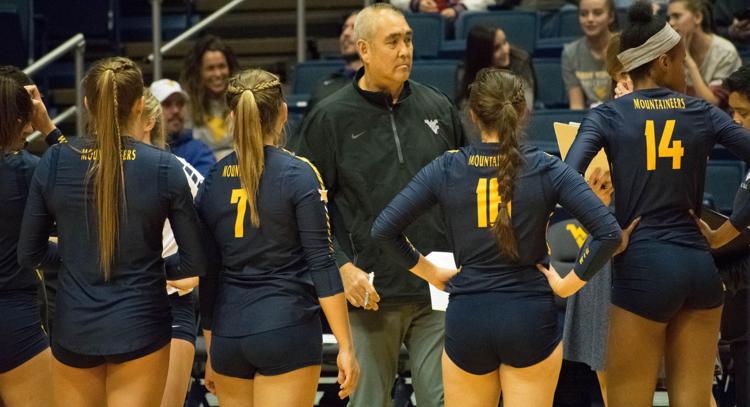 West Virginia women's volleyball team fell 3-0 to top-ranked Stanford to conclude the BYU Nike Invitational in Provo Utah, Saturday evening.
WVU could not come up with a win during the invitational taking losses to BYU, WSU and Stanford.
In WVU's third game of the invitational, Stanford lived up to their no. 1 ranking by making set point (25) for all three sets. The Mountaineers came up with 9 points for the first two sets (25-9) and 12 in the third (25-12).
Stanford came out strong with a 9-2 lead to start the first set. The Mountaineers took advantage of a Stanford error to come within five points (12-7). Stanford answered with 9 straight points to reach set point.
In the second set, WVU finally got on the board following a Stanford error. A pair of kills by Rhyenne Filisi put an end to Stanford's 7-0 scoring run but wasn't enough to take the lead, Stanford winning the set 25-9.
Stanford took an early lead in the third set but the Mountaineers weren't finished yet, scoring back-to-back points after a kill from Natania Levak bringing WVU within one (5-4). After a five point run, Stanford stayed on top at 10-4. Ultimately, the Mountaineers fell short in the third set (25-12) and Stanford took the 3-0 match victory.
Kristin Lux played well throughout the game leading the team in kills with 6 total. Erin Slinde led in digs with 8 as well as 13 of WVU's 17 assists. Lindsay Proctor, with 7 digs and one assist, was named to the all-tournament team for her efforts. Kristina Jordan led in blocks with 2 of the teams total of 3.
WVU will be back on the court next weekend to compete at the Florida Gulf Coast Tournament in Ft. Myers, Florida.