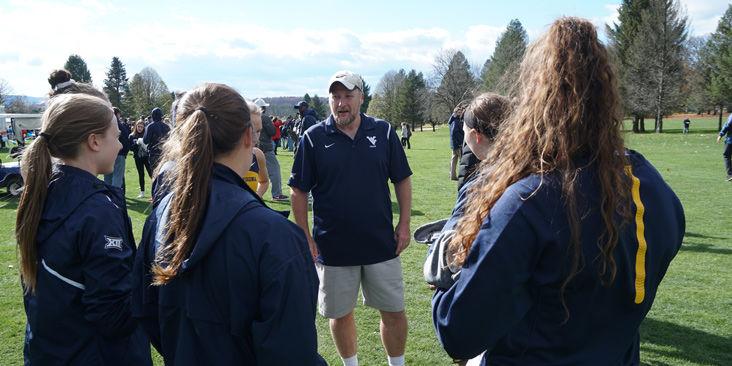 Joined by more than 30 schools in University Park, Pennsylvania, the Mountaineers took home three victories and eight top 10 finishes.
While only competing in nine events, WVU finished the invitational with efficient results.
Hayley Jackson got the Mountaineers their first win of the day with a 2:48.70 time in the 1,000 meters. Antigone Archer captured the Mountaineers their second win of the day in the 3,000 meters. She finished with a time of 9:57.07. WVU found their final first place finish of the meet when Madelin Gardner took the women's pole vault. Her mark was 4.19 meters.
The Mountaineers found success today from their top runners. WVU's pole vault winner, Madelin Gardner, had her third victory in as many meets. Hayley Jackson also recorded a victory for the second straight weekend.
Gardner and Jackson are leading the team with strong starts to the season.
West Virginia head coach Sean Cleary felt proud of his team's efforts.
"I feel like we had a great deal of success over the course of the weekend," said Cleary. "Across the board, I thought a lot of the freshmen came out in their first big invitational and competed really well."
From Saturday's performance, Cleary was eager for his team going forward.
"We had a lot of performances that we can work off."
Among the slew of top 10 finishes was a variety of runners. Mikenna Vanderheyden began the open on Saturday with a second place finish in the 600 meters 1:35.98. Samantha Hatcher finished with a time of 9:52.34. She finished sixth in the women's 3,000 meters invitational.
Freshman Peter-Gay McKenzie finished fourth in the women's long jump with a mark of 5.73 meters. Marianne Abdalah took seventh in the 3,000 meters with a time of 10:14.18.
"For those that are leaving the meet a little disappointed, that's why we get back on the bus next weekend to have another shot at competing and proving why they are a part of this program," said Cleary.
After a strong weekend, WVU travels to Ohio next weekend for the Akron Invitational.