For the first time, the 19-time national champion West Virginia Mountaineers rifle team will host the national championship.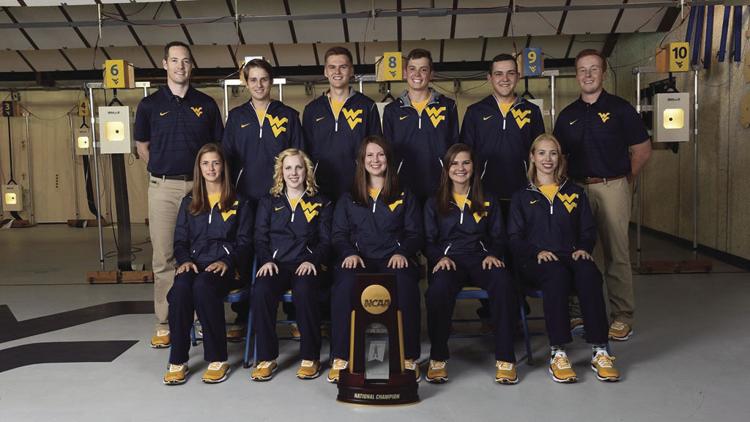 "It means a lot to finally host a championship in Morgantown," WVU head coach Jon Hammond said. "The history and tradition of the program is really big. The team is really excited. I'm happy to see how the athletics department has embraced this event. Everyone is excited and intrigued, and I'm anticipating an excellent weekend."
Joining the Mountaineers in the national championship are defending national champion Kentucky, top overall seed TCU, Air Force, Murray State, Navy, Alaska and Army.
WVU competed against six of the qualified finalists and won every match.
"This is one of the more competitive fields we've had in a long time," Hammond said. "No team has jumped out and been dominant this season. We know it's going to be very competitive, and that's where the extra planning and preparation will be important. There isn't a favorite this season—each team can approach the weekend with the same expectations and aspirations. I think it's going to be exciting for spectators, and we're going to need to do our best."
The national championship will be the last match for WVU greats Will Anti and Ginny Thrasher, both of whom have won two prior national titles with the Mountaineers.
"For me, it's really, really special to host NCAAs as a senior and especially as the first time in history that WVU is ever getting to do this," Thrasher said. "I think it's great to have the opportunity to shoot it and to really just have the fanbase I know we're going to have there coming out and representing us. I've always felt like the Morgantown and WVU community has been so supportive of their rifle team and of me in particular and just to have it culminate with the NCAA Championships as a senior is just really special and meaningful and it's something I'm going to remember for the rest of my life."
For only the second time in program history, WVU will host a match at the Coliseum, with the previous match coming earlier this season against NCAA competitors Air Force and Murray State as well as Ohio State and Nebraska.
The smallbore portion of the championships will start at 9:45 a.m. Friday with the individual match beginning at 3:30 p.m. The air rifle portion will start at 10 a.m. on Saturday with the individual match beginning at 2 p.m.