On Sunday, the West Virginia women's basketball team lost its fourth straight game with a 73-60 defeat to the TCU Horned Frogs. One of the most significant contributors to the losing streak has been the lack of scoring from Tynice Martin and Kysre Gondrezick.
When asked about the struggles of his two elite shooters, head coach Mike Carey could not find a reason for their recent lack of success.
"It seems like we have no legs, but I really don't know what it is," Carey said. "Usually, when you're not hitting your shots, you pick up your defense and maybe attack the rim, but we're just standing around."
Through 18 games, Gondrezick is averaging a team-best 16.6 points per game. That average is good enough for seventh in the Big 12 Conference. Through 16 games, Martin is averaging 15.7 points per game, putting her at 10th in the conference.
Despite the rankings and their averages, Martin and Gondrezick — before Sunday — hadn't scored in double-digits in the same game since Jan. 12. That day, the Mountaineers faced the Texas Longhorns and won 68-63.
Martin led the team with 23 points while Gondrezick was right behind her with 21 against the Longhorns. The game against Texas was the third straight game where Gondrezick had scored at least 20 points.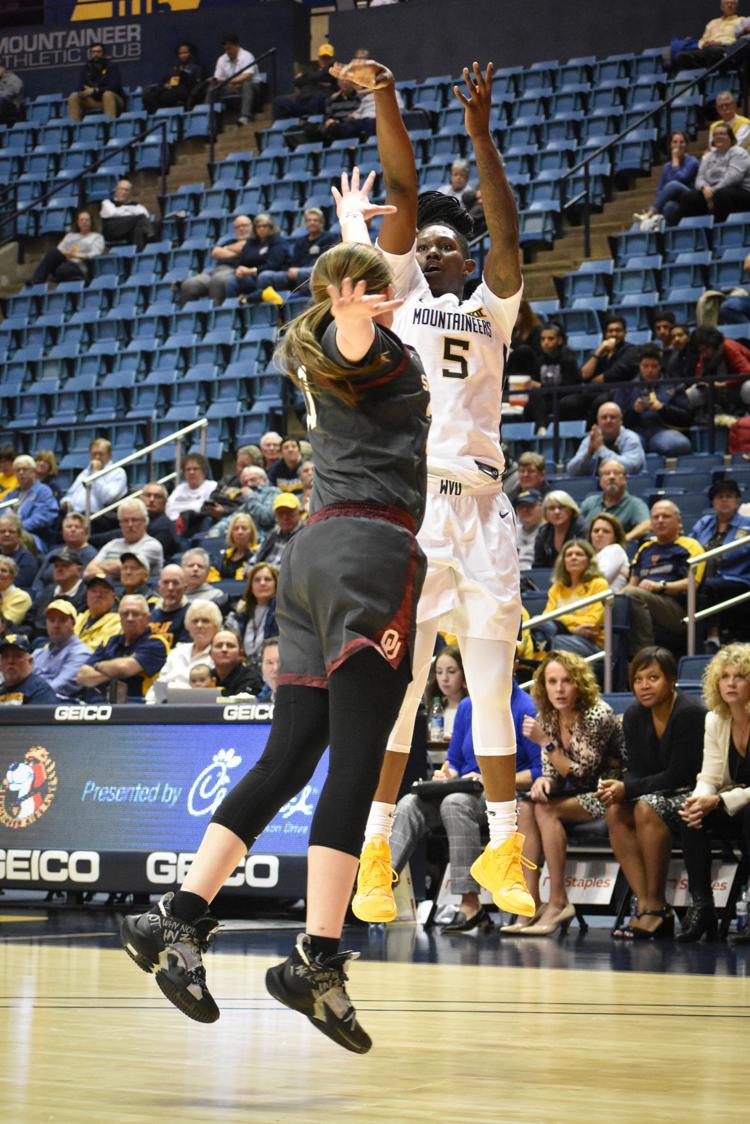 Since the Texas matchup, Gondrezick has been consistent, but she is hitting nowhere close to her per game average of nearly 17. Over the previous four games, Gondrezick has scored a combined 47 points for an average of only 12 points per game.
Going back three games before the Texas game, Gondrezick scored a combined 80 points over four games, good enough for 20 per game. West Virginia did not lose in any of those four games.
Since Texas, Martin has scored a combined 49 points, averaging 12 points per game. Before TCU on Sunday, Martin hadn't scored in the double-digits since the game against the Longhorns.
Including the game against Texas and the three games before, Martin scored a combined 83 points to average nearly 21 points per game.
One of the most concerning things for West Virginia has been the lack of three-point shooting from Gondrezick. For the season, she is shooting 36% from behind the arc, but over the past four games, Gondrezick is 8-of-28 (29%).
Martin has not been an exceptional shooter from three-point range, but she has been better than her 23% clip over the past four games. On the year, Martin is averaging 28% from the three-point line.
So far, West Virginia is 13-5 overall in the 2019-20 season and 3-4 in Big 12 play. The Mountaineers host the Iowa State Cyclones on Sunday at the WVU Coliseum in the team's next game action.