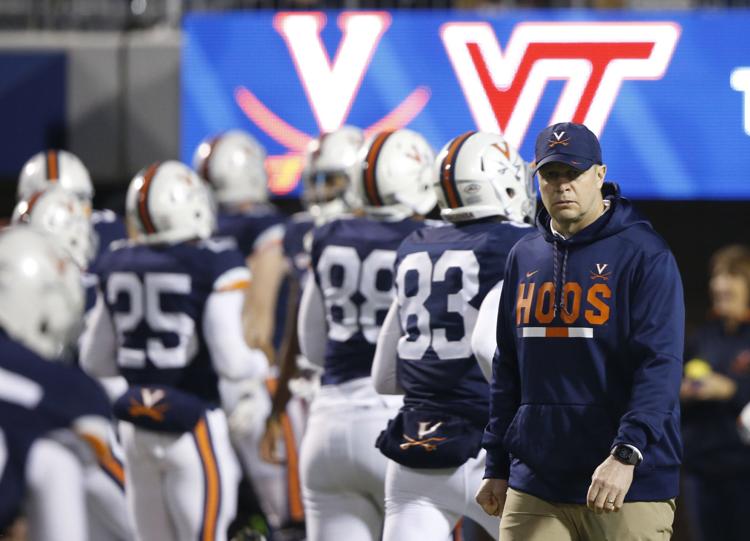 For the last three years, WVU and Virginia have played a regular season basketball game in early December.
In 2015, the Cavaliers beat the Mountaineers at Madison Square Garden; In 2016, West Virginia returned the favor in Charlottesville.
This year's matchup in Morgantown will be for supremacy as the all-time series is tied 9-9.
Before the recent rivalry renewal between the two schools started in 2015, there hadn't been any scheduled regular season meetings since 1976 (the Mountaineers hosted the Cavailers in the 1985 NIT.)
The same has happened between West Virginia and Virginia's football teams, whose series has been dormant in the regular season after playing every two or three years between 1943 and 1985.
Why?
A couple of reasons you could point to is the increasing claustrophobia of non-conference scheduling both schools now have to deal with compared to the 1970s and 1980s.
In 1985, when the series concluded, West Virginia was a football independent and had full scheduling power of its 11 regular season games. Virginia was a member of the Atlantic Coast Conference (which it still is today), but the conference only had eight members at the time and gave U.Va.'s athletic department power over four of its games, but at the time most of their rivals were in their conference anyway, so scheduling WVU was not an issue.
Today, the Big 12 Conference's nine-game conference schedule gives WVU limited non-conference scheduling power (three games) and the ACC's partnership with Notre Dame has all of its members (invluding U.Va.) now have to deal with losing one of their non-conference games to play the Fighting Irish.
Despite these issues, neither school has made an attempt at scheduling the other.
Of course, West Virginia has rivalries that are a higher priority than Virginia (i.e. Pitt, Virginia Tech, Penn State, Maryland), but still has scheduled non-traditional home-and-home series (one game in Morgantown, the other at an opposing school) with Missouri and East Carolina.
U.Va. has played down their non-conference scheduling over the last few years, hosting non-Power teams from the Commonwealth like Richmond, Old Dominion and Liberty.
It seems that both schools have the ability to schedule each other without compromising already scheduled rivalries and giving up on multiple FCS-buyout games, even if the series isn't a yearly affair.
So why don't they?
Maybe it's the 2002 Continental Tire Bowl incident.
After the 2002 football season, West Virginia and Virginia were invited to play each other in the Continental Tire Bowl in Charlotte. At halftime of the game, the student-run U.Va. pep band performance included poking fun at hillbilly stereotypes by having one female student dress up in overalls with no shoes during the performance.
While U.Va. won the game 48-22, the pep band was banned from all future possible Cavalier bowl appearances in Charlotte and then-West Virginia governor Bob Wise demanded an apology from U.Va. officials.
"This type of performance merely perpetuates the unfounded stereotypes that we in West Virginia are fighting so hard to overcome," Wise wrote in a letter to then-U.Va. president John Casteen at the time of the incident.
The incident shouldn't be forgotten, but those kind of things happen in a rivalry. Why spend long periods of time ignoring each other in athletics over the actions of a certain few individuals?
In addition, with every passing year in the Big 12, West Virginia loses it's eastern football identity. While it has made efforts to reconnect with it's older rivals (Pitt, Virginia Tech, Penn State, etc.), adding more regional rivals should be made more of a priority over games against non-traditional series like Missouri, Tennessee and East Carolina.