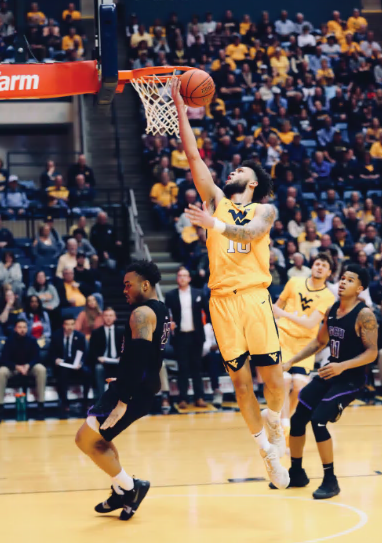 The West Virginia men's basketball team is looking to secure an appearance in the quarterfinals of the 2019 College Basketball Invitational as they take on Coastal Carolina on Monday night.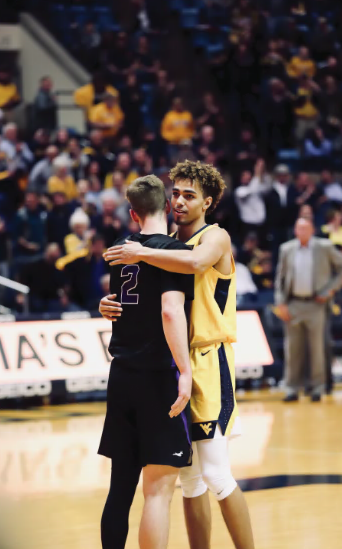 Monday's matchup is the first ever meeting between the two schools.
The game will also pit two head coaches together who have more than 800 career wins: WVU's Bob Huggins, who has 860, and Coastal Carolina's Cliff Ellis, who has 841.
WVU advanced to the second round after defeating the Grand Canyon Antelopes on Wednesday, 77-63. The Mountaineers were led by junior guard Jermaine Haley who contributed 24 to the victory effort.
"Yeah, we've been on him," Huggins said about Haley's performance. "I think he just missed enough of them early on. He missed three or four early on, and I think he just put his head down and decided to go score."
Coastal Carolina also advanced on Wednesday by picking up a comeback win over Howard University, winning 81-72. The Chanticleers put up 50 points in the second half alone, allowing them to overcome the halftime pit they found themselves in.
With Ellis at the helm, Coastal Carolina ended the regular season with a 16-16 record and a sixth placed finish in the Sun Belt Conference.
The Chanticleers are led by senior forward Zac Cuthbertson, whose 18.2 points per game lead the team. Cuthbertson also leads the team in rebounds, averaging 8.3 per game.
In order to come away with a victory, West Virginia will need another big game from Haley, who has scored 10 or more points in seven of the team's last eight games. In three of those games, Haley scored more than 20 points.
The 7 p.m. tipoff, coming from the WVU Coliseum, will be broadcast on WVUsports.com.