The WVU competitive cheer team came the closest to taking home first at Nationals in the 2017 season since 2013.
Instead, they were edged out by Texas A&M in the All-Girl Intermediate category.
Alexis Riggs, the president of the team, describes the team as "hungry" coming from their second place last season at the National Cheerleading Association All-Star National Championship.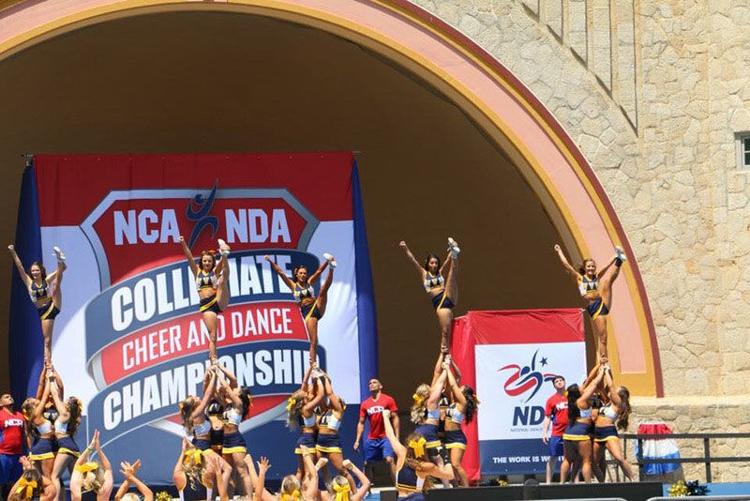 Most of the girls are coming out of high school with the skills needed to be successful, however, Riggs believes that it is the bond the girls formed over the long practices that helped them bring that fire to the mat.
The team spends four to six weeks preparing before cheer season and 10 to 12 practice hours a week during the season.
Riggs believes the achievements of the team were because the girls started promising before every routine to do it for each other. That's when they realized it was bigger than an individual. That mentality would get them far.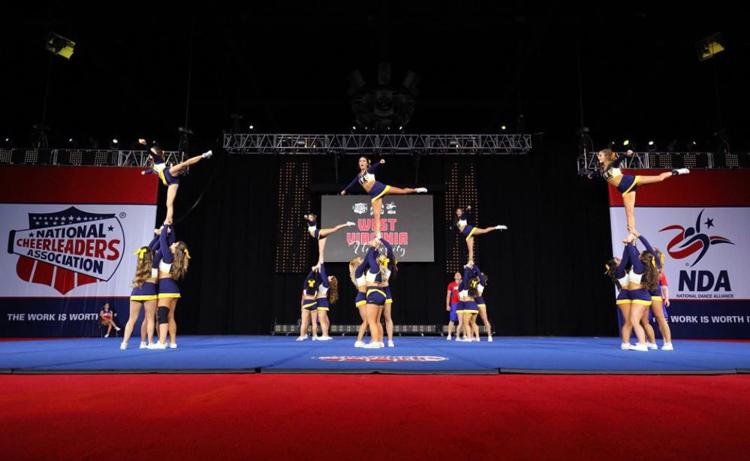 It took a lot of hard work for the WVU competition cheer team to get to Nationals. There were many fundraisers they put on to ease the cost of NCAA camp registration, transportation, hotels and an exhibition at the Cheerleaders of America cheer and dance competition.
After performing on day two of the National Cheerleading Association All-Star National Championship, and seeing her coaches reaction, she knew that it was exactly what they worked so hard for and wanted so bad. She said the feeling of placing second was "absolutely incredible."
After the taste of second, don't think WVU's competition cheer is done yet.They are going to be bringing more intensity this year. They truly want to hear their name announced as first place.
They have already picked apart last year's routine, seeing where they need to be stronger.
"I would have to say that [jump technique and tumbling timing] was our weakest part of our routine last year, and although it was still strong, it just wasn't strong enough," Riggs said.
This team has their eyes on the prize and are willing to put in the work to achieve it.
"We are out for blood this year," Riggs said.