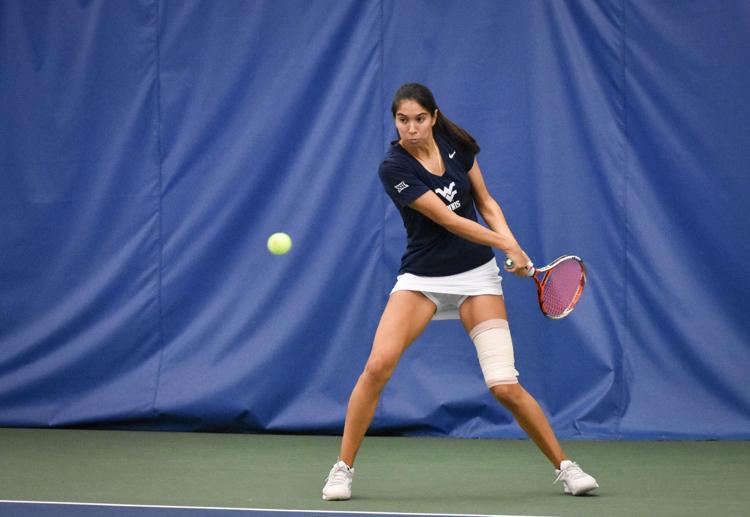 The West Virginia University tennis team gets shut out by Kansas, 4-0, on Sunday in Morgantown.
The Mountaineers (7-9) started the match by missing the doubles point with the sophomore duo of Christina Jordan and Sofia Duran as well as freshman duo of Giovanna Caputo and Anne-Sophie Courteau losing their matches.
WVU coach Miha Lisac said the team couldn't make anything happen.
"Unfortunately, this was one of those days where we couldn't, and didn't, get much going," Lisac said. "We had some individual performances that were better, like at the No.2 doubles. We had some individual performances where the girls found ways to battle back and to stay in matches, but that wasn't consistent across the board and the result is reflective of that."
The Jayhawks won three straight singles matches to claim the 4-0 win.
Lisac said Kansas came to play.
"Kansas came out and played sharp," Lisac said. "We are at home; this isn't the easiest situation for them to be in, especially playing without their top player, but everybody they had in the lineup was sharp today."
The Mountaineers also lost to Kansas State, 4-1, on April 6. The team won the doubles point but would go on to lose four straight singles matches.
WVU will head to the Lone Star State, as the Mountaineers take on Baylor on April 13, and Texas on April 15.