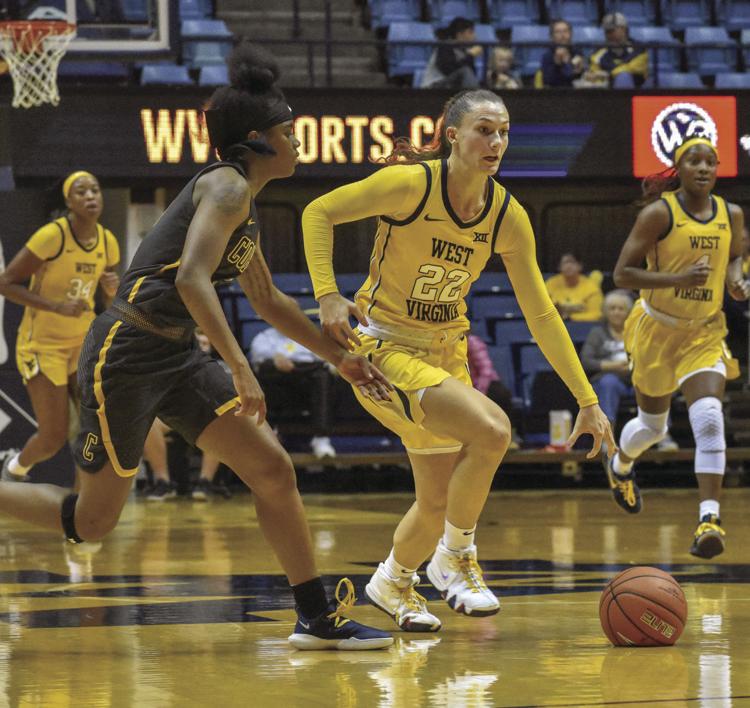 Looking to generate added momentum before the Big 12 Tournament begins, the WVU women's basketball team will take on the No. 1 Baylor Lady Bears on Monday night in Morgantown.
The two teams met earlier in the season on Jan. 20. At home, Baylor emerged victorious, winning in a 79-47 blowout.
Currently in the midst of a 19-game winning streak, Baylor is led primarily by strong performances on both ends of the floor. After defeating Oklahoma State by 32 points on Saturday afternoon, Baylor currently has an average scoring differential of 26.4 points over their opponents.
Key to Baylor's offensive efforts is senior center Kalani Brown, who leads the team with an average of 15.7 points per game. Shooting 62.5 percent from the field, Brown leads the Big 12 in field goal percentage.
Defensively, junior forward Lauren Cox leads the conference in total blocks with 68 in her 28 games played this season. With 51, fifth-year guard Chloe Jackson is tied for fifth in the Big 12 in steals.
In order for West Virginia to depart the WVU Coliseum with a victory, they will need smart play and few mistakes from the team's leaders.
Senior forward Naomi Davenport, who scored 19 points in Saturday's matchup against Kansas, has scored 15 or more points in nine of West Virginia's last 10 games. Junior guard Tynice Martin, who leads the team in minutes, has scored 21 or more points in four of her last five games.
Another stat to watch is the battle for rebounds as Baylor is currently averaging 16.7 more rebounds than their opponent per game. Brown, who is their leading rebounder, is averaging 8.1 per game while Davenport tops WVU's list with 7.8 per game.
The matchup, tipping off at 7 p.m. from Morgantown, will be broadcast on Fox Sports 1.