After an opening round win over Fordham, the West Virginia baseball team could not keep their success going as they were defeated by Duke on Saturday night, 4-0.
"After they score, we've got to come back and punch back," senior catcher Ivan Gonzalez said. "You're going to get hit in the mouth and you've just got to come back with another punch and keep coming and keep bringing the energy. Unfortunately, it just didn't go our way today."
West Virginia starter Alek Manoah fell behind early as the Blue Devils were able to jump on the junior right-hander in the first inning. Once junior infielder Matt Mervis doubled to right field, a triple from sophomore catcher Michael Rothenberg gave Duke their first run of the game. One batter later, Rothenberg came around to score on a wild pitch.
After going three and out in the second inning, the Blue Devils added two more runs in the third.
With the bases loaded, Duke's Joey Loperfido was called safe at home. After the play was reviewed and confirmed, WVU head coach Randy Mazey was ejected from the game after coming out to argue with the umpires.
"You can't let one call determine the game for you," Gonzalez said.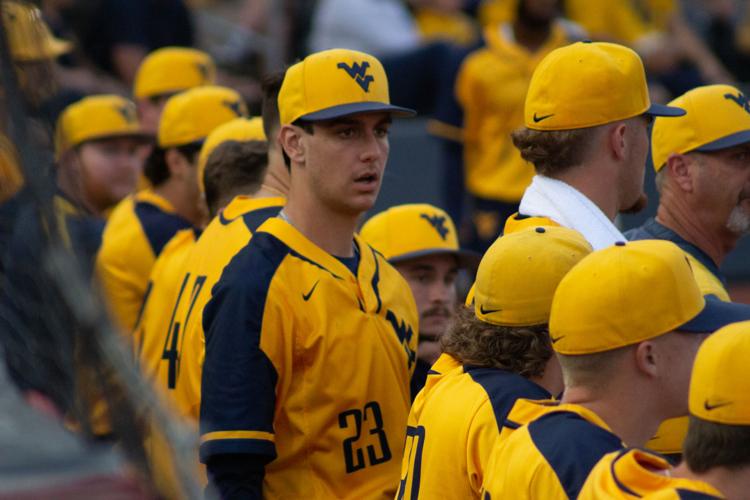 In the following at-bat, a second run came around to score but another close play caused the inning's second review. This time, the call was in the favor of West Virginia as, although the run scored, the Mountaineers were able to escape the inning.
West Virginia (1-1) was unable to capitalize on the subtle momentum shift as Duke starting pitcher Bryce Jarvis managed to easily work his way through the WVU lineup. The sophomore right-hander ended the night having allowed only zero runs on six hits while striking out 11 and walking one in eight innings of work — earning the win.
After settling down, Manoah managed to have some success of his own. Despite allowing the four runs, he allowed only four hits in his six innings of work while striking out nine and walking four.
Ultimately, the West Virginia lineup was unable to provide enough offense to mount a comeback effort as no Mountaineer advanced past second base after the sixth inning.
Once the top of the ninth came around, the visiting Mountaineers went three and out.
At the end of the night, WVU had left seven runners on base.
With the result, Duke (2-0) advances to the Regional Final and will need to lose two games in order to be sent home. West Virginia will take on Texas A&M on Sunday at noon with the loser of that game being eliminated from College World Series contention.