The WVU gymnastics team will travel to Columbus, Ohio, to take on No. 23 Ohio State and Temple this Saturday.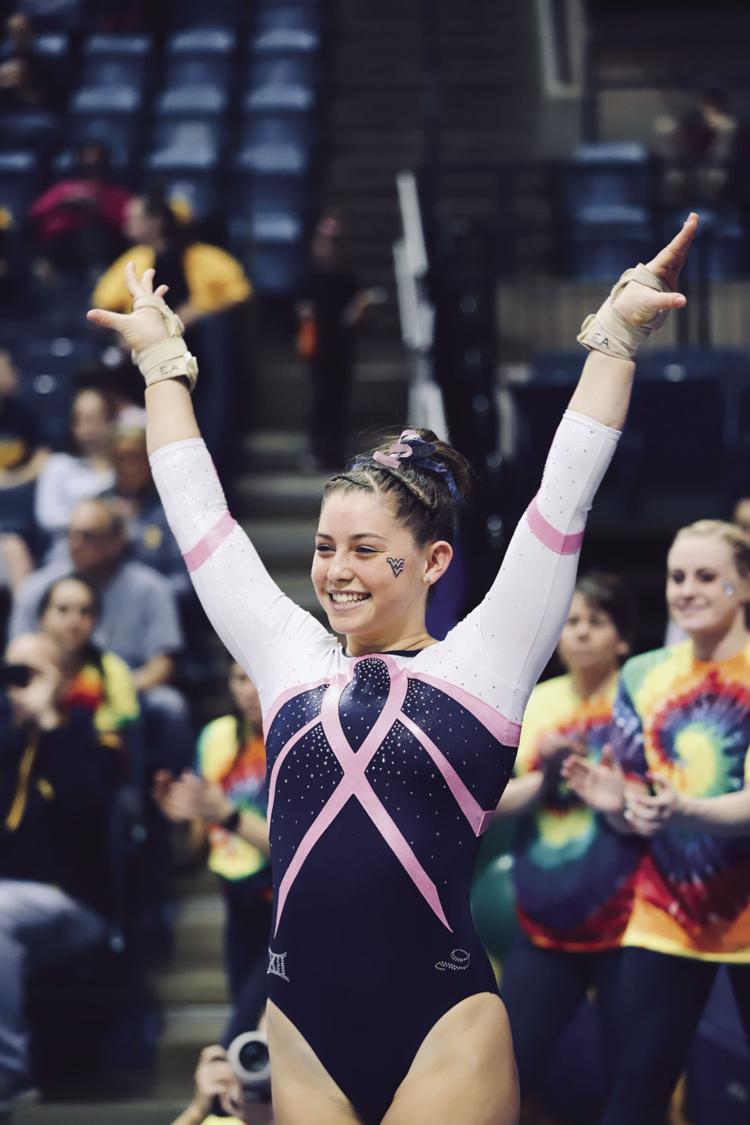 Coming off of a loss to top-ranked Oklahoma last Sunday, the Mountaineers now sit at 24th in the Road to Nationals rankings thanks to their eighth-ranked floor routine (49.23 national qualifying score) and 22nd-ranked vault (48.93 NQS). 
West Virginia currently has three Mountaineers with four national rankings. Seniors Jaquie Tun currently ranks No. 25 on floor (9.89 NQS), while her teammate Kirah Koshinski ranks seventh (9.9 NQS) on fault and No. 10 on floor (9.915 NQS).
Junior Abby Kaufman ranks No. 48 in the all-around (38.91 NQS). Kaufman also hit career highs on bars, floor and vault on Feb. 17 against Pitt, Cornell and Utah State.
The Mountaineers are currently ranked third in the Big 12 Conference, tying with Denver at second on floor. WVU also ranks fourth on beam, bars and vault. 
Ohio State currently sits at 23rd in the national rankings. The Buckeyes took fifth in a Big Five meet last Saturday. Scoring 196.400, they fell short behind No. 8 Michigan (197.750), No. 14 Minnesota (196.700), Illinois (195.525) and Rutgers (194.650). 
Temple recently placed second against Bridgeport (195.350) and Ursinus (183.300). The Owls scored a season-high of 194.950.
The meet is slated to take place at 4 p.m. on Saturday inside the St. John's Arena in Columbus.