In the aftermath of the Big 12 Conference Tournament, the season will continue for the West Virginia baseball team and Monongalia County Ballpark.
The NCAA announced on Sunday evening that WVU was one of 16 regional hosts for the 2019 season. This will be the first time that West Virginia plays host to an NCAA Regional.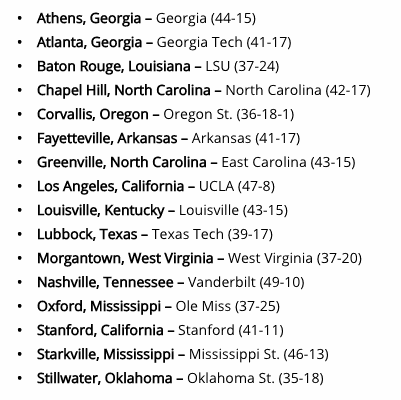 "We are super excited to host an NCAA Regional and welcome everyone to Morgantown," West Virginia head coach Randy Mazey said. "This is a great opportunity for our program and all of Mountaineer Nation, and I know our team can't wait to play in front of a packed Monongalia County Ballpark on Friday night."
As host, WVU will be the No. 1 seed in the four team region. The other three teams in the region will be announced on Monday at noon on ESPNU. 
The region is formatted in a double-elimination style, meaning that a team will have to lose twice in order to be eliminated.
West Virginia is one of three Big 12 schools selected, with Oklahoma State and Texas Tech as the remaining two.
Games are scheduled to run from May 31 to June 3.