Following up on a Big 12 Championship win, the WVU women's soccer team will take on Radford on Saturday in the first round of the NCAA Tournament.
This will be the third time the Mountaineers and the Highlanders will duke it out, but only the first time in this decade. In both of the previous matchups, coming in 2003 and 2004, the Mountaineers came out on top.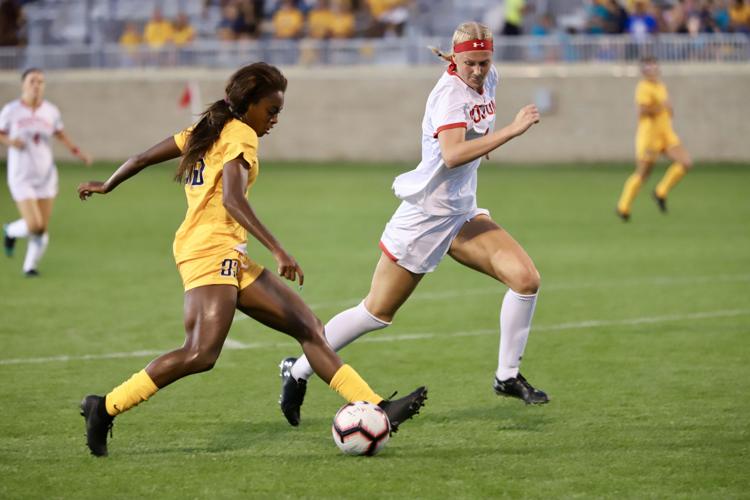 Radford comes into the first round matchup led by head coach Ben Sohrabi, who is in his 23rd season at the helm of the program. Sohrabi helped guide the team to an overall record of 16-2-1.
The Highlanders are currently led by senior midfielder Jasmine Casarez, who has a team-leading 13 goals on the season. To put that into perspective, senior forward Jessica Wollman, the Radford player in second place, has eight while senior forward Sh'Nia Gordon, who has the high amount for WVU, sits at seven.
Despite their opponent's success, the Mountaineers are determined to
keep going.
"If you watched what this team did in the hardest, top-ranked conference in the country, you would see we gutted it out, grinded it out and had a winning mindset," Mountaineer coach Nikki Izzo-Brown said at the team's selection show watch party Monday. "I'm so proud of this team, but we're not done."
In order to advance, WVU will rely on strong performances by Big 12 Tournament Most Outstanding Defensive Player Easther Mayi Kith and Big 12 Defensive Player of the Year Bianca St. Georges in order to offset the Highlander offense.
Gordon will play a big role on the offensive side of the ball, having been named the Most Outstanding Offensive Player of the Big 12 Tournament.
The Mountaineers, who are one of four No. 2 seeds in the 64-team field, have secured home field advantage through the third round of the tournament if they were to make it that far.
WVU has won their last three first-round matchups in the NCAA tournament.
Saturday's match will kickoff at 4 p.m. from Dick Dlesk Soccer Stadium
in Morgantown.