West Virginia returns home to take on TCU this Saturday for a final Big 12 dual meet. The team holds a 2-0 record for home matches in Morgantown.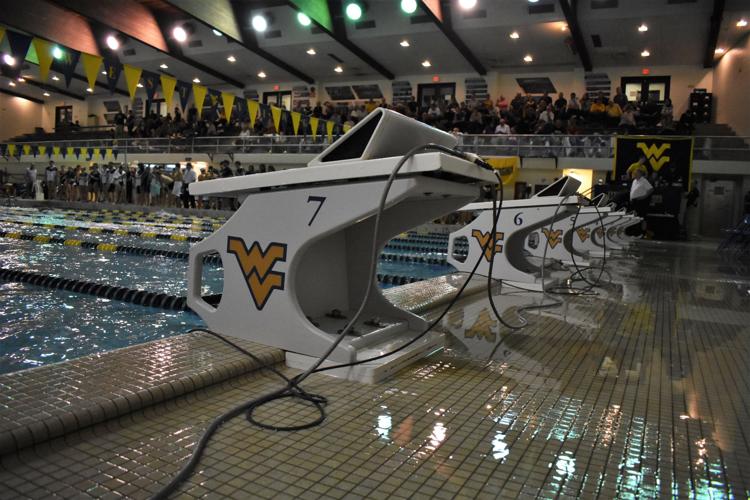 This will be the team's first time meeting up at home since October.
WVU will honor their senior class prior to the meet, along with the large number of alumni expected to attend. The activities are scheduled to begin at 11 a.m.
The Mountaineers will honor six seniors for the women's team and six seniors for the men's team.
Looking back, WVU men's and women's teams both fell to Pitt during their last meet on Jan. 5. However, three Mountaineers went home with victories against the Panthers last weekend.
Senior Emma Harris won two individual wins, with one relay win. Junior Morgan Bullock went home with four total wins, three being individual.
Bullock took the win for the 100 butterfly (55.43), 200 butterfly (2:00.58) and the 200 individual medley (2:05.17). She also helped lead the 200 medley relay team to a win (1:44.24).
Freshman PJ Lenz began last weekend's meet with a 3-meter dive on springboard, earning a career best score of 334.20. Lenz also took the 1-meter with a score of 305.63. Nick Cover came in second with a score of 286.65.
Following these performances against Pitt, four Mountaineers were awarded for Big 12 Swimmer and Diver of the Week.
For the women's team, junior Morgan Bullock was awarded the Women's Swimmer of the Week for the third time in her career, and the first for the season. Senior Averly Hobbs was recognized for the Women's Swimmer of the Week Honors for the second time this season. Bullock was also named the WVU Student Athlete of the Week on Monday.
Hobbs came in second last weekend against Pitt, earning scores of 285.60 and 304.43 in the 1-and-3 meter.
On the men's team, sophomore Angelo Russo was awarded for the Men's Swimmer of the Week, while PJ Lenz was the Men's Diver of the Week — both being recognized for the first time in their careers.
TCU went home with a victory during their last home match, last weekend, against Ouachita Baptist. Their women's team also competed against North Texas, which ended in defeat.
Looking forward, WVU will travel to University Park to meet-up with Penn State to end their regular-season schedule.