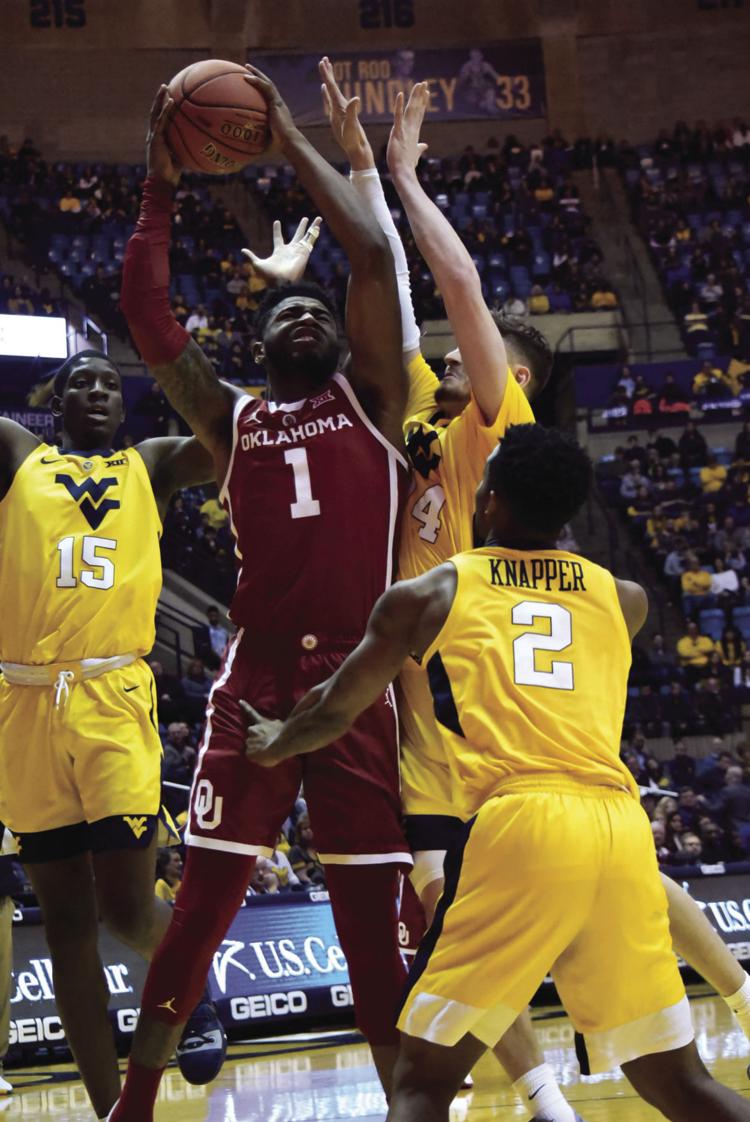 After another disappointing loss on the road, the West Virginia men's basketball team gets to return to Morgantown for a one-game respite on Monday night.
The Mountaineers (10-15, 2-10 Big 12) are coming off three-straight losses, but even though they are playing at home, it gets no easier as they're facing their third ranked opponent in their last four games.
WVU is facing the 18th-ranked Kansas State Wildcats, who were on a nine-game win streak in Big 12 play before they lost to 23rd-ranked Iowa State on Saturday night. 
The Wildcats' (19-6, 9-3) win streak began on Jan. 9 in their first meeting against the Mountaineers, which Kansas State won 71-69, and was part of a five-game losing streak for WVU.
Although West Virginia continues to lose games, with a staple of the losses due to poor effort, according to WVU head coach Bob Huggins, Huggins still has hope that his team can change their season. But it will require a change in effort.
"We haven't competed, and I want them to compete," Huggins said. "If we compete, we are going to win our share."
Even if WVU does compete better, it will be difficult for the Mountaineers to get past Kansas State unless they can tighten up their defense that has allowed 75.4 points per game this season—the most for WVU in a season during the Huggins era. 
"We haven't defended all year; we're horrible," Huggins said. "This is the worst defensive team I think I've ever had. We don't put any pressure on the ball. We don't get to the ball. We don't handle screens very well. We don't do much right, to be honest with you."
It's the worst defensive team Huggins has ever had, and it's the worst defensive team in the Big 12 this season as WVU is last in the league in scoring defense, scoring margin, opponent field goal percentage and opponent three-point field goal percentage.
The only glimmer of hope for the Mountaineers against the Wildcats is that Kansas State is equally bad on offense, ranking last in the Big 12 in scoring offense and in the bottom half of the league in field goal percentage and three-point field goal percentage.
Despite the Wildcats' offensive struggles, they were able to score above their season average with 71 points in the Jan. 9 meeting with West Virginia.
Kansas State is balanced on offense with four players in double-digit scoring, being led by senior guard Barry Brown Jr.'s 15.7 points per game on the season. 
The four players in double-digit scoring figures for the Wildcats are heavily relied upon, with each of them being a starter and averaging more than 30 minutes per game. WVU, in comparison, does not have a player on the roster averaging more than 25 minutes per game. 
Senior forward Dean Wade is second on the team in scoring at 13.6 points per game and is first in rebounding with 6.6 rebounds per game. The Wildcats are led in assists by senior guard Kamau Stokes' 3.3 per game. 
The 9 p.m. Monday tip off will be decided by the Mountaineers' defense, which has forced just 13.6 opponent turnovers per game this season with Kansas State ranking second in the Big 12 in turnover margin.
"We have just a whole bunch of guys that stand around and watch," Huggins said. "You can't stand around and watch, it's not that kind of game."