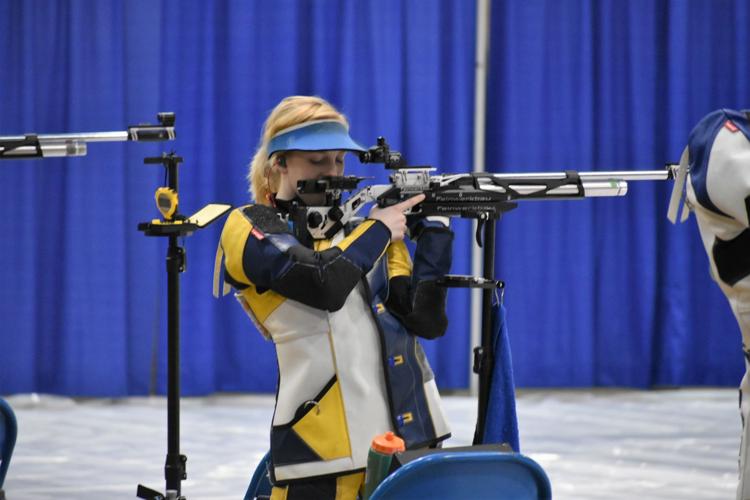 The West Virginia University rifle team heads to Charleston, South Carolina as they seek their sixth consecutive championship and twentieth championship as a program.
West Virginia (13-0) is the tournament's No. 1 overall seed. Also joining the Mountaineers are Ohio State, TCU, Murray State, Kentucky, Alaska-Fairbanks, Air Force and Nebraska.
Not only is WVU out to defend their team title, two Mountaineers are set to defend their individual titles. Sophomores Morgan Phillips is trying to retain her smallbore title and Milica Babic is set to defend her air rifle title.
Babic has not shot a match with her Mountaineer teammates since the last regular season match. During the GARC Championships, she was in Europe representing Serbia in the 2018 European Championships.
"The team members going down there know what they have to work on. They are just going over the small details," said WVU head coach Jon Hammond, "we are just making sure we are as prepared as we possibly can be."
West Virginia has plenty of experienced shooters that are going to be competing in Charleston. Ginny Thrasher, Elizabeth Gratz, to go with Phillips and Babic all have experience at championships in their own right.
"Everyone has been there other than David (Koenders). It definitely helps. It helps with familiarity, you know the schedule of events, you know the format and have that sense of 'OK, I've been here before,' and hopefully you'll be a little more comfortable," said Hammond.
Over the course of the undefeated regular season that WVU put together, they have faced all of the teams that are competing this weekend except Air Force. The Mountaineers beat their other competitors they will be seeing at the national championships.
The smallbore competition will take place on Saturday, March 9 and air rifle will be held the next day on March 10.