Back in October, WVU athletic director Shane Lyons dedicated the new Mylan Park Track and Field Complex. The complex houses the WVU track and field program and other Monongalia County high schools.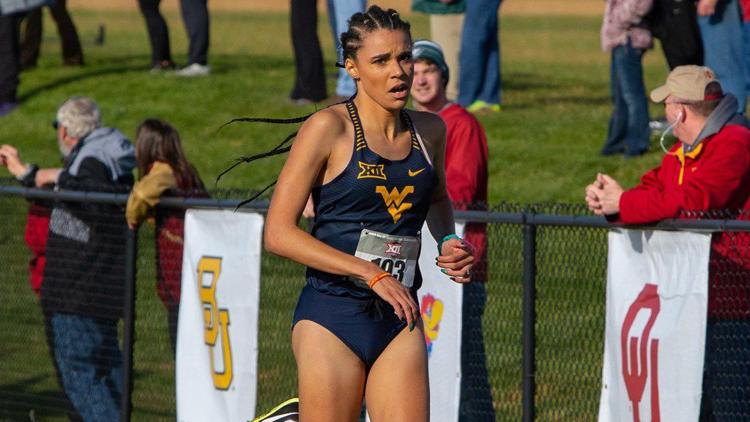 The most anticipated feature of this complex is the eight-lane prefabricated, synthetic Mondo Track surface developed by Mondo. There is also a grass infield, seating that can hold up to 1,200 fans and an electronic scoreboard and timing system.
Lyons spoke fondly of the work that the University and Monongalia County did together.
"It is a great day for Mon County," Lyons said at the dedication. "There has been a lot of collaboration among the group to make this a first-class facility, not only for Morgantown but for the greater area."
 This Saturday, the WVU track team will host the West Virginia Open at the new facility. This will be the first event the Mountaineers have hosted in the Mylan Park Complex.
Lyons also expressed his thoughts on what this facility will do for the West Virginia program.
"I can't begin to calculate the added value to our recruiting efforts, and I know we will be proud to call this place our home," Lyons said.
WVU Track and Field Head Coach Sean Cleary talked about the excitement surrounding the meet this weekend at the new facility.
"The excitement level to sleep in our own beds and drive up to our facility is something no one in this program has experienced," Cleary said. "With that comes a great appreciation for what we have and an excitement for what we can do at home."
The aquatic center is also in development right next to the facility. The new aquatic center is expected to open in time for the 2019-20 WVU swimming season.
Going into this weekend's meet, the Mountaineers are coming off a great performance at the 49er Classic in Charlotte, North Carolina. WVU was one of 50 schools competing in the event, and the Mountaineers achieved eight top-10 finishes.
The West Virginia Open will begin on Saturday at 11 a.m. at the new complex.