Following three straight losses, the WVU wrestling team looks to right the ship on Friday against their biggest test of the season — the No. 3 Oklahoma State Cowboys.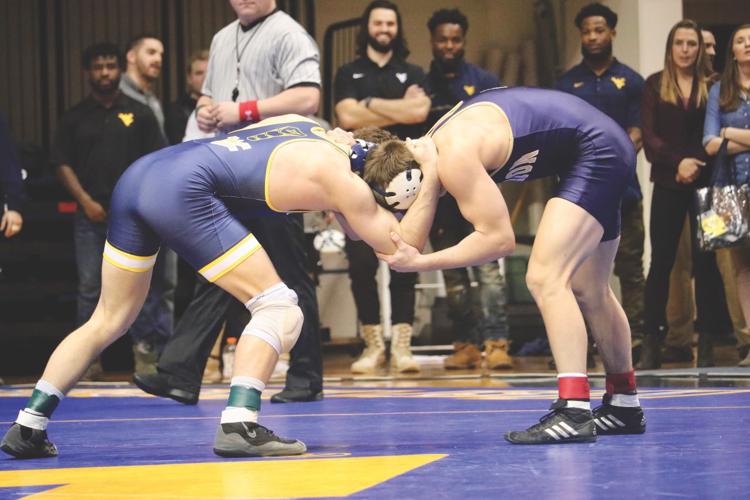 This season has been a tough one for head coach Tim Flynn's squad as the team currently sits at 2-9. They have lost nine of their last ten head-to-head matchups, with the last victory coming on Dec. 30.
"We really try not to focus on our record or on any individual bouts," Flynn said last week. "Overall improvement, areas we need to work on — I think, when you try to look long term, we have to get a lot better. We just keep our eye on where we want to go down the road."
Riding a 12-game win streak dating back to last season, the Cowboys come into Friday's matchup with a 7-0 record. Oklahoma State, who finished the 2017-18 season with a 13-2 record, hasn't lost a meet since Jan. 27, 2018.
In the all-time history, the Mountaineers have never beaten the Cowboys. According to the WVU wrestling media guide, WVU is 0-13 all-time against Oklahoma State.
The Mountaineers will be relying on strong efforts from their personnel in order to come out on top. Following a win in his matchup against North Carolina State, senior Christian Monserrat, at 149, has been one of West Virginia's top performers as he is currently 15-3.
The meet will commence at 8 p.m. on Friday and will be able to be viewed on WVUSports.com.