Spring Break for many students means a time to relax away from the stresses of school and maybe even a chance to travel somewhere they've never been before.
The WVU club cricket team, however, was in a familiar setting, facing the same tough challenge all too familiar with. For the first time in six years, the WVU club cricket team attended the American College Cricket national championship, defeating the New Jersey Institute of Technology in Fort Lauderdale, Florida.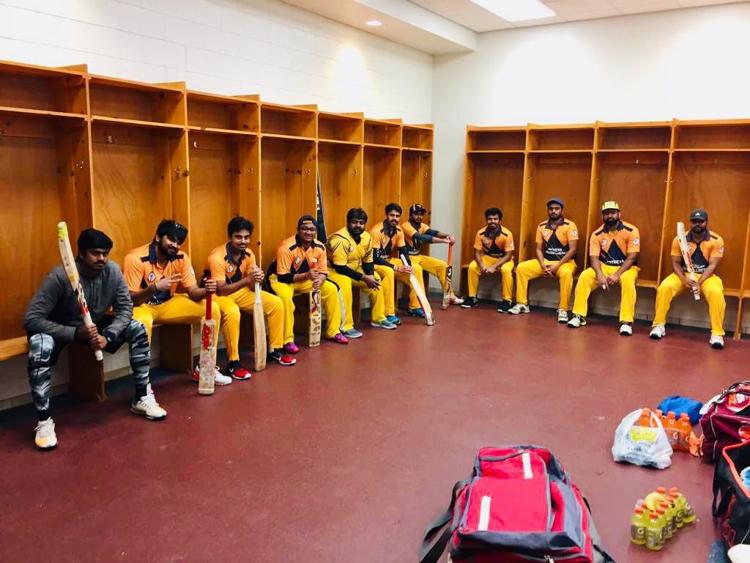 Team captain Sai Satish Guda said this was the highest achievement a university cricket team can have in the United States. Guda, a mechanical engineering doctoral student from Visakhapatnam, India, has been a member of the WVU cricket team since 2012, making it to the national tournament for each of the last six years, losing before reaching the finals each time.
Despite finally winning the title after six years of disappointment, Guda said just being able to represent WVU on the biggest stage was special enough.
"Whenever we watch football games or basketball games, you have the feeling, it would be nice to represent WVU for any special thing," Guda said.
"We are the cricket team for this university and we have represented us at the highest level; that makes it super special. It's an honor to represent West Virginia in the first place and, on top of it, the icing on the cake is winning the championship."
Coming from India, where cricket is "like a religion," Guda said that he did even expect to see cricket in America.
"Once I saw cricket in Morgantown, I was shocked for the first time because I never expected cricket to be played in the United States. That was one thing I left back at the hometown airport before I came to the U.S.," Guda said. "The kind of craze that cricket has is unbelievable in India. Everyone wants to be a cricketer in India, you play on the streets, on the roads even though you have traffic. If you go to India, you'll find people playing cricket everywhere."
Guda said that the cricket competition in India is so intense that you basically have to dedicate your life to it if you want to be able to play. That means that people like him and the rest of the team, who have focused on their education do not have an opportunity to play in their home country.
"Cricket is something which runs as a fire in us. Even though we are good, we cannot devote our entire time towards cricket so we have chosen this path, but we wanted to keep that passion and hobby going on," Guda said. "If our family is at one important level in our life, the cricket team and the club is immediately on par level because we have so much attachment to the club.
We have always strived for the no. 1 spot and it's a dream of seven years that finally we achieved, winning this — nationals."
The championship was streamed live on Sling TV and the team was able to host a watch party in Gluck Theater once they got back to Morgantown. Guda said being able to see himself playing cricket on TV was a dream come true.
"That is like a super big achievement," Guda said. "This is something that is special, because you can never imagine yourself on TV in India playing cricket because the competition is super high. Coming to the U.S., representing the University and being on television is something on a totally different level."
Since winning the championship, Guda said the team has been flooded with positive messages online from the WVU community.
"I think that even though people don't follow the sport that much, it's that connection to WVU, that WVU has won something," Guda said. "They've had amazing words for us, and I'd like to thank all of them for their encouragement and beautiful things they have said to us. I think, regardless of the sport if you're a Mountaineer, you get total support."
Even after winning the title, Guda and the others have not stopped working to improve the team. In an upcoming meeting with WVU President Gordon Gee, Guda said the team plans to ask to use WVU's old baseball stadium, Hawley Field, as their cricket practice field, instead of having to use the rec fields.
WVU played at Hawley Field starting in 1971, but it has not been used since the team started using Monongalia Country Ballpark in 2015.
Guda also wants to work to get better equipment for the team. He said the team only has a handful of helmets and bats they share among the 15 players and that many players pay out of their own pocket to help the team. Guda said anyone interested in making a donation to the team can contact him at vguda@mail.wvu.edu.
In the meantime, Guda is content having achieved something he has been working his entire life towards.
"Once you have checked this box, it's done," Guda said. "I don't think there's anything else for me left in cricket in the United States. This is the ultimate thing for me."